Microsoft Turns Memes into Reality by Making an Actual Xbox Series X Fridge
Published 10/25/2020, 6:30 AM EDT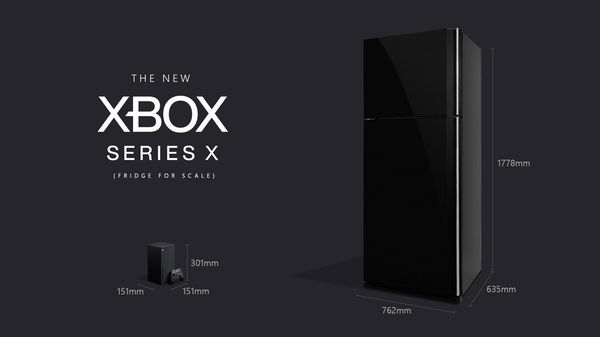 ---
---
The Xbox Series X was unveiled back in 2019 at The Game Awards. The world got a glimpse at what Xbox had planned for the next generation of gaming and it did not disappoint. Immense computing power, graphical prowess, and overall performance made it even more powerful than the PlayStation 5. Although, this did not stop the community from making memes on Series X's design.
ADVERTISEMENT
Article continues below this ad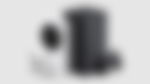 The first impression of the all-black tower-shaper Series X was such that the fans had started calling it a fridge. The revelation event had only shown a 3D render of the system that led people to believe that it would be humongous. Eventually, Xbox had to put out a graphic that reassured the fans that the Xbox wasn't as big as they thought. Take a look at how they responded to all the memes below:
ADVERTISEMENT
Article continues below this ad
This was indeed quite clever and the community was amused by this too. Now, it seems Xbox has embraced the memes as there is an actual Xbox Series X fridge that was recently unveiled.
An actual Xbox Series X refrigerator exists
Popular YouTuber iJustine recently received a huge shipment from Microsoft. The huge box turned out to be an actual Series X style refrigerator!
The fridge looks strikingly similar to the Series X in terms of its design. Additionally, when it was plugged in, the fridge had a trademark Xbox green interior lighting. Moreover, it also played the Series X startup sound when opened.
This was absolutely crazy considering Microsoft put in all this effort to turn a meme into reality. Take a look at the entire unboxing video below:
Top Microsoft exec Aaron Greenberg also shared this video on Twitter.
ADVERTISEMENT
Article continues below this ad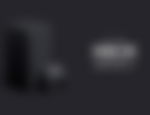 With this product, it seems like Xbox will soon launch its own line of refrigerators. The Series S was also subject to memes where it was called a speaker. Hopefully, Microsoft will soon unveil its own line of Series S style speakers as well.
ADVERTISEMENT
Article continues below this ad
Nevertheless, this is brilliant marketing from Microsoft where they are not letting the trolls get to them. This is definitely a big win for Xbox ahead of its global launch on November 10.