Microsoft Confirms That It Will Honor PS5 Exclusivity of Deathloop and Ghostwire
Published 09/22/2020, 6:30 AM EDT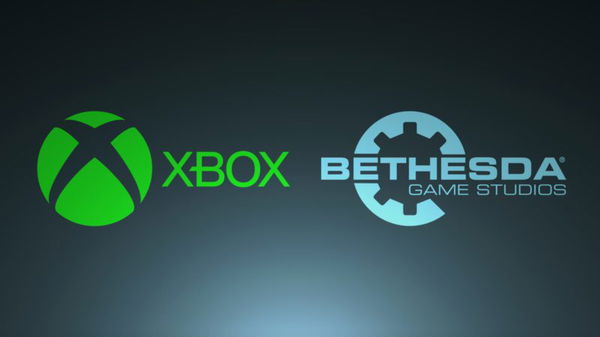 Microsoft announced stunning news yesterday on the Xbox front, as they acquired game developing firm Bethesda in a massive deal. However, in a recent interview with Bloomberg, Xbox head Phil Spencer said that Microsoft will honor Bethesda's PS5 commitment for both Deathloop and Ghostwire: Tokyo, which are set to release as PlayStation exclusives.
Further reading: Bethesda to Be a Part of Xbox Game Studios As Microsoft Finalizes $7.5Bn Deal
Microsoft now owns ZeniMax, which is the parent company of Bethesda. As a result, the company now owns Bethesda Softworks, Bethesda Game Studios, id Software, ZeniMax Online Studios, Arkane, MachineGames, Tango Gameworks, Alpha Dog, and Roundhouse Studios as part of its Microsoft Studios collective.
ADVERTISEMENT
Article continues below this ad
While announcing this exciting news on Xbox Wire, head Phil Spencer said, "Today is a special day, as we welcome some of the most accomplished studios in the games industry to Xbox. We are thrilled to announce Microsoft has entered into an agreement to acquire ZeniMax Media, parent company of Bethesda Softworks."
Microsoft aims at honoring the PS5 exclusivity of upcoming Bethesda titles like Deathloop and Ghostwire: Tokyo
Being Bethesda's upcoming releases, legitimate concerns grew surrounding the future of Deathloop and Ghostwire: Tokyo. However, it seems now fans can be at ease regarding said concerns. These titles will make their debut on the much-awaited PS5. As for future titles, Phil Spencer said, "Future Bethesda games will be on Xbox, PC, and 'other consoles on a case by case basis'."
ADVERTISEMENT
Article continues below this ad
Moreover, this union between Microsoft and Bethesda brings great news for Xbox users. The Game Pass already includes a rather huge catalog of exciting titles. Later this year, it will include EA Play as well.
Now, with Bethesda and Microsoft joining forces, fans can expect to see some terrific games for Xbox/PC in the years to come. And this is exactly what Bethesda thinks so too. Pete Hines, Bethesda Softworks, senior vice president of global marketing and communications, said:
"We're still working on the same games we were yesterday, made by the same studios we've worked with for years, and those games will be published by us… So why the change? Because it allows us to make even better games going forward. Microsoft is an incredible partner and offers access to resources that will make us a better publisher and developer.
ADVERTISEMENT
Article continues below this ad
"We believe that means better games for you to play. Simply put—we believe that change is an important part of getting better. We believe in pushing ourselves to be better. To innovate. To grow."
Looks like fans can hope for an even brighter future for the next-gen of gaming.