Microsoft Flight Simulator Landing on Xbox Series X/S Next Summer
Published 12/11/2020, 11:07 AM EST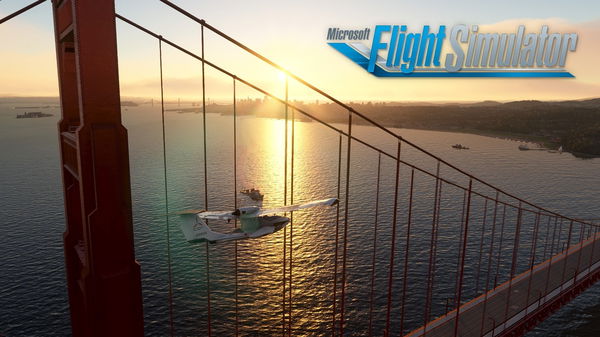 ---
---
Since 1982, Microsoft has entertained lovers of the skies with Flight Simulator on PC. After nearly four decades, Microsoft has just announced that the fan favorite simulator is coming to consoles. In a Xbox Wire post today, Microsoft revealed its plans to launch Microsoft Flight Simulator on Xbox Series X/S next summer.
ADVERTISEMENT
Article continues below this ad
Microsoft also confirmed that sim fans can expect similar output on consoles as on PC.
"Simmers on Xbox Series X|S can expect the same level of depth as the PC version, allowing you to experience the most authentic and realistic flight simulator we have ever created."
ADVERTISEMENT
Article continues below this ad
The news can be a bit unfortunate for Xbox One users who have not yet upgraded to the new-gen consoles by Xbox. However, the decision to not release it on previous gen consoles might only stem from the fact that it would involve performance depreciation.
The Xbox Series X/S are far more capable of handling 4k optimized sims like Flight Simulator. Furthermore, the sim involves excessive attention to detail via use of satellites that attempt to create a virtual version of the planet in real time. More than a challenge, the sim is a visual experience of another kind.
"With the power of satellite data and cloud-based AI, you'll travel the entire planet in amazing detail with over 37 thousand airports, 2 million cities, 1.5 billion buildings, real mountains, roads, trees, rivers, animals, traffic, and more."
It was quite self explanatory why Microsoft Flight Simulator won the Best Sim/Strategy Game in the 2020 Game Awards.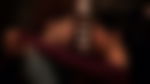 Will the Flight Simulator versions on PC and Xbox match?
ADVERTISEMENT
Article continues below this ad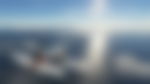 Essentially, yes. Both versions will be the same, utilizing the same DLC content and bundles that are available on PC. They even plan to release the free World Updates in regular periods with the PC version. Further to that, there might be some additional perks made available for only Xbox players.
"We're also working with several third-party partners to bring additional peripherals to Xbox Series X|S that will make your console simming experience even more immersive."
ADVERTISEMENT
Article continues below this ad
Millions of more pilots will now join PC players in the virtual skies. Microsoft Flight Simulator will release on Xbox Series X/S on Summer 2021. On the launch day, the game will also be made available on Xbox Game Pass.