Mid Season EPL Analysis
Published 12/31/2014, 10:36 AM EST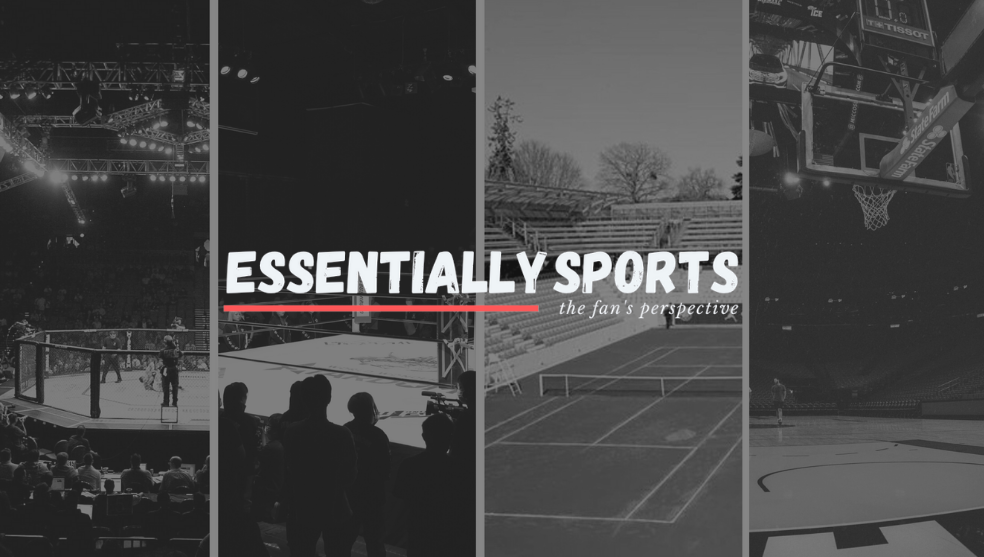 ---
---
Half the season of this edition of the English Premier League (EPL) is officially over and we have had a fair share of winners and losers, the underdogs and the underachievers.
ADVERTISEMENT
Article continues below this ad
ADVERTISEMENT
Article continues below this ad
Chelsea currently lead the title race by 3 points with City chasing their tail. Manchester united's recent revival has meant that it still remains a very open league.
Here's our analysis on what we have seen in 2014 and what we should expect in the next half of the season for the top clubs of the league.
[tps_title]CHELSEA[/tps_title]
Chelsea are having an outstanding season, and are deservedly topping the table. Apart from that one loss against Newcastle, they have showed enough defensive strength and composure to stop most attacks. Their signings can be put right up on the "value for money" table, with Diego Costa scoring 13 and Cesc Fabregas aiding his case with an equal number of assists.
Mourinho himself has again reiterated his managerial skills, by putting a team with the experience of Terry and Ivanovic, to a newer skilled, energetic lot in Courtois, Hazard and Matic.
The one part where they can improve is against a certain tactic. They have often been found out against teams which initially hold , get pushed and then go for the sudden counter. This was seen against Newcastle, and again against Southampton. It also proved how important Matic is to the side, who acts as a screen for defense.
They need to ensure the fitness levels stay high as fatigue starts to kick in the second half, with European and cup matches becoming more frequent. If they win the January clash against The Citizens, the red carpet for the league trophy would seem that much closer.[tps_title]MANCHESTER CITY[/tps_title]
Manchester City are on a brilliant run of form, having been denied their 10 consecutive win  after a surprise draw against Burnley. Second in the league table and 3 points behind the league leaders, they have shown thirst for the title unlike any other team. Added to that the confidence of reaching the knock-out stages of the UEFA Champions League and a possibility of strengthening their side in the winter transfer period, they are a formidable team.
Pellegrini has been his usual self- remaining silent, resilient and strong when the question marks have floated around. He ensures that his team stays and plays disciplined football while continually assessing the tournament one game at a time. His experience will count when he tries to overrun his Chelsea counterpart.
City, though coping with the loss of their main man Sergio Aguero, have to find a sure shot sidekick/plan B for life without him. With players like David Silva and Yaya Toure, even a half decent striker can do wonders. Another issue which they have plugged but can arise again is their leaky defence early on in the season.
Like Chelsea, the major part of their work would be ensuring higher fitness levels, lowering fatigue and reducing injury time. An attacker in the winter transfer period would anneal their path to achieving glory!
[tps_header]MANCHESTER UNITED[/tps_header]
Plagued by injuries, they have done well to claim third spot after their disastrous season under David Moyes. With signings like Radamel Falcao and Angel di Maria, Van Gaal showed his intent of improving the rather plain team roster, which won numerous titles under Sir Alex Ferguson's magic.
Their talisman has quite certainly been their goalkeeper, David de Gea, who, on numerous occasions single-handedly saved the team from certain defeats. Even though they are 10 points behind Chelsea, you can never rule them out, such being the nature of the second half of the season.
They also have an added advantage of not playing in Europe. Van Gaal has made his intentions very clear since his appointment in the club- quality before everything. A man known for his no-nonsense attitude, he hasn't been either overwhelmed. He has been tested with a number of injuries on his platter, but he has managed well and now his authority is necessary to guide his team to a UEFA Champions League spot.
They have had a multitude of problems including a rather leaky defense. Most of their expenditure went on the attacking front, while Luke Shaw has been sidelined due to an injury. The defense has to perform better if they want to see themselves pushing for the title.
Manchester United would be advised to keep a strict check on their training routines to see why so many players are getting injured.
[tps_title]SOUTHAMPTON[/tps_title]
Oh, haven't they been a delight to watch! Calming all critics who expected a blackout after the "Great Summer Sale", a couple of intelligent signings has seen Ronald Koeman's side occupy the fourth position at this point of time.
Their wing-backs Bertrand and Clyne have coped well after both Calum Chambers and Luke Shaw exited. With signings like Pelle, Tadic and Alderweireld to compensate for the loss of Lovren, Llana and Lambert, credit has to be given to the manager.
Their defense has been solid in comparison to the other big-shots in the league. Ronald Koemann seems to know what he has to do, a clarity which seems lacking in a few managers around him.
Having worked alongside both Van Gaal and Mourinho, his calm, composed approach has seen him turning games around against Crystal Palace and a draw against Chelsea.
They still have to prove their worth against big teams though. They have been very effective against the lower half of the table, but their energy levels seem lacking when they play the big boys.
Even though they have managed to keep themselves in contention for a Champions League position, this issue might collapse into bad results as the season progresses. Koeman's tactics have been spot on, but he may be demanding a bit too much from his team.
[tps_title]ARSENAL[/tps_title]
Arsenal have had quite a mixed season, winning some and losing some until the festive season, with their last two wins against West Ham and QPR bringing them up to fifth on the table. They really haven't found their winning formula just yet, but they have their box of happiness in Alexis Sanchez -their summer recruit from Barcelona- who has been the turning point for them this season.
They still don't look like a side capable of competing for the title as of now, but as the manager isn't afraid to spend some money (Yes, he said that!), things might change for the better. Arsene Wenger has stayed in the Premier League long enough and found himself in this position before, so his experience proves critical in comparison to all other managers in the league. Though many say he is too adamant and stubborn to change, it's clear that the club has enough trust in him to let him stay in charge.
Their defence has had serious problems, just like Manchester United's, and needs to be rectified soon. They seriously lack a holding midfielder, someone who'll dictate the game and a centre back who can compensate for Mertsacker's slow response whenever Koscielny is injured.
The manager and the management have to get in some new players and finally find the magic bean to cure all their injury problems. Arsene could also maybe try out some newer formations to adapt to the injuries.
[tps_title]LIVERPOOL[/tps_title]
It has been a disappointing season for them until now as they find themselves languishing in the middle of the table after finishing second last year.
The loss of Luis Suarez and the absence of Sturridge has hit them bad as they can't find their striking solace in their recent buy Mario "bad boy" Ballotelli. Sterling has been good and is one of the few reasons along with the omnipresent Gerrard that liverpool find themselves in the top half.
ADVERTISEMENT
Article continues below this ad
Brendan Rogers' job is in question right now, which is unfair as he proved himself just half a season ago. After losing his prime striker, transfers haven't been very kind to him. The Southampton lads are yet to prove themselves invaluable to the club whereas Ballotelli has been what Andy Carrol was to them a few seasons ago.
He's facing the same problem Tottnham Hotspurs faced after selling Bale; multitude of players bought, but unable to integrate. Liverpool need to get things together if want to see themselves playing in Europe after an early exit this time around. With 19 matches left, they can change the whole table if everything goes right.
ADVERTISEMENT
Article continues below this ad
With reports of Sturridge coming back in January, things could get better but they may need to find a replacement for 'keeper Simon Mignolet who has been erratic most of the times.
Trending Stories