"Mike Pence Cannot" – Congresswoman Takes a Cheeky Dig While Streaming Among Us on Twitch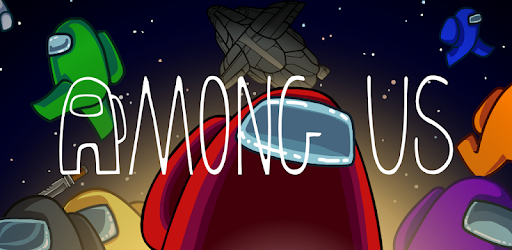 Alexandria Ocasio-Cortez had recently announced that she wanted to stream Among Us on Twitch. Obviously, this sent ripples across the gaming community where everyone was lining up to stream with her. Her motive was quite simple, to appeal to the young population of the gaming community to vote for the right candidate.
To say that AOC managed to get her points across with this new tactic would be an understatement, as the stream was thoroughly entertaining and informative at the same time.
Also Read: Ali-A Exposes Interesting Among Us Glitches
AOC was joined by big-name streamers like Pokimane, DrLupo, Myth, Disguised Toast, and a few others. Additionally, Congresswoman Ilhan Omar also joined the stream.
It was such a blast.

Super grateful to @AOC @hasanthehun and all the amazing gamers for a fun night. Poggers (am I using that right?). S/o to @isaiah_kb for my set up.

Follow us on twitch, I will be back 😉 https://t.co/ASv7E8V7vp

— Ilhan Omar (@IlhanMN) October 21, 2020
It was thoroughly refreshing where they had fun playing the game while Alexandria tried to get accustomed to Twitch and Among Us. Although there was one particular moment that stole the show.
Everyone that joined her lobby asked her if they could call her 'AOC'. She saw the opportunity to take a jab at the current Vice President of the USA, Mike Pence.
The response that the Congresswoman gave was absolutely spot-on and hilarious at the same time. "Yes, you all can call me AOC. Mike Pence cannot call me AOC."
Wait…can we call you AOC? Yes, you all can call me AOC. Mike Pence cannot call me AOC. Best new streamer 2020 @AOC incoming.https://t.co/D1Pjw0t9Gh

— Scott Smith (@SirScoots) October 21, 2020
AOC deliberately chose to stream Among Us
Although, her choice of streaming Among Us also had an important justification behind it. The entire purpose of Among Us is to vote out the imposter carefully and not the crewmates. This was to raise awareness about how important voting for the right candidate is in real life, too. Obviously, this was a genius move considering the stream broke many viewership records and had close to 400,000 concurrent viewers. The stream was undoubtedly an immense success.
Interestingly, Joe Biden also recently created his own island in Animal Crossing: New Horizons. This was another example of using a game in a political campaign which shows how far gaming has reached.
AOC is also a known League of Legends player, so it is safe to say that she was already a part of the gaming community. Her stream was obviously an ingenious idea and will hopefully have helped her in her cause.
Akshay Patel
I love to play games of all kinds. You can usually find me casually teaming up with my squad to play the most random games ever. Oh, and I also manage to write about those sometimes