Mike Person Describes 49ers' Super Bowl Final Defeat as "Most Demoralizing"
Published 06/30/2020, 6:04 PM EDT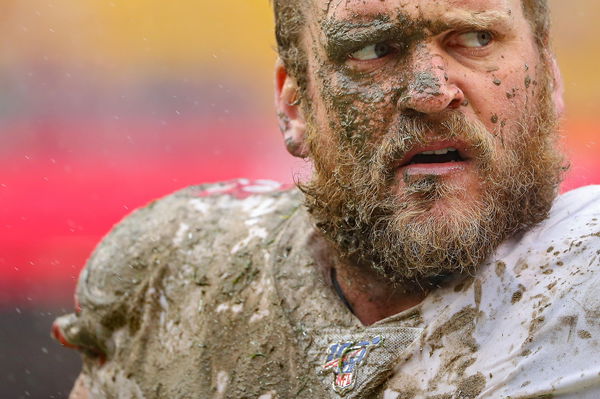 ---
---
Former San Francisco 49ers guard Mike Person is sad about their loss in the Super Bowl LIV final. After spending nine seasons in the NFL, the 32-year old felt it was the right time for him to say goodbye to the sport he loved. However, his wish of leaving with a championship title didn't come true. And it seems that the offensive lineman might not be able to get over it.
ADVERTISEMENT
Article continues below this ad
Speaking to 406 MT Sports, Person said, "It's crazy. You make it there and you're on top of the world. And then you lose, especially in the fashion that we did, it is one of the most demoralizing things. It was tough to get over. To be honest with you, I don't know if I am over it quite yet, or if I ever will be."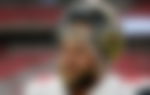 ADVERTISEMENT
Article continues below this ad
Shattering Dreams
Athletes of American Football have one thing in common. They all want to win the Super Bowl. And Person came close to lift the trophy early this year, but fate was not on his side on the night of the final. Person revealed that the incomplete pass from Jimmy Garoppolo to Emmanuel Sanders during the fourth quarter of the final game will haunt him forever.
He further said, "If you play football, that's what you dream of, winning a Super Bowl. We were close. We just didn't make the plays when we needed to."
Back in March, the 49ers surprisingly released Person. He was in high demand among other teams. But his fitness and form weren't perfect after undergoing multiple injuries during his career. Given that Person is also a father, he thought signing for another team would mean that he would have to stay away from his kids. And he said that he has already missed seeing his kids grow.
ADVERTISEMENT
Article continues below this ad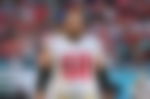 A Career with Highs and Lows
Reflecting on his career, Person said, "I didn't quite get the highest of highs that you can possibly have, but I had some big highs and I had some low lows. They tell you constantly that it's a business but you don't realize it until you are actually in it. But it helped me grow as a person, it helped me grow as a father, and I wouldn't change anything about it."
ADVERTISEMENT
Article continues below this ad
Understandably, Person is heavily disheartened because of his team's defeat in the final last season. But he won't go away from his NFL career empty-handed. At the beginning of his career, he won a Super Bowl ring with the Seattle Seahawks, though he didn't play the postseason games.
He badly wanted to be involved actively in a winning squad. But not being able to do so, despite coming so close to the title has certainly broken his spirit. However, the 49ers are confident about producing better results in 2020.