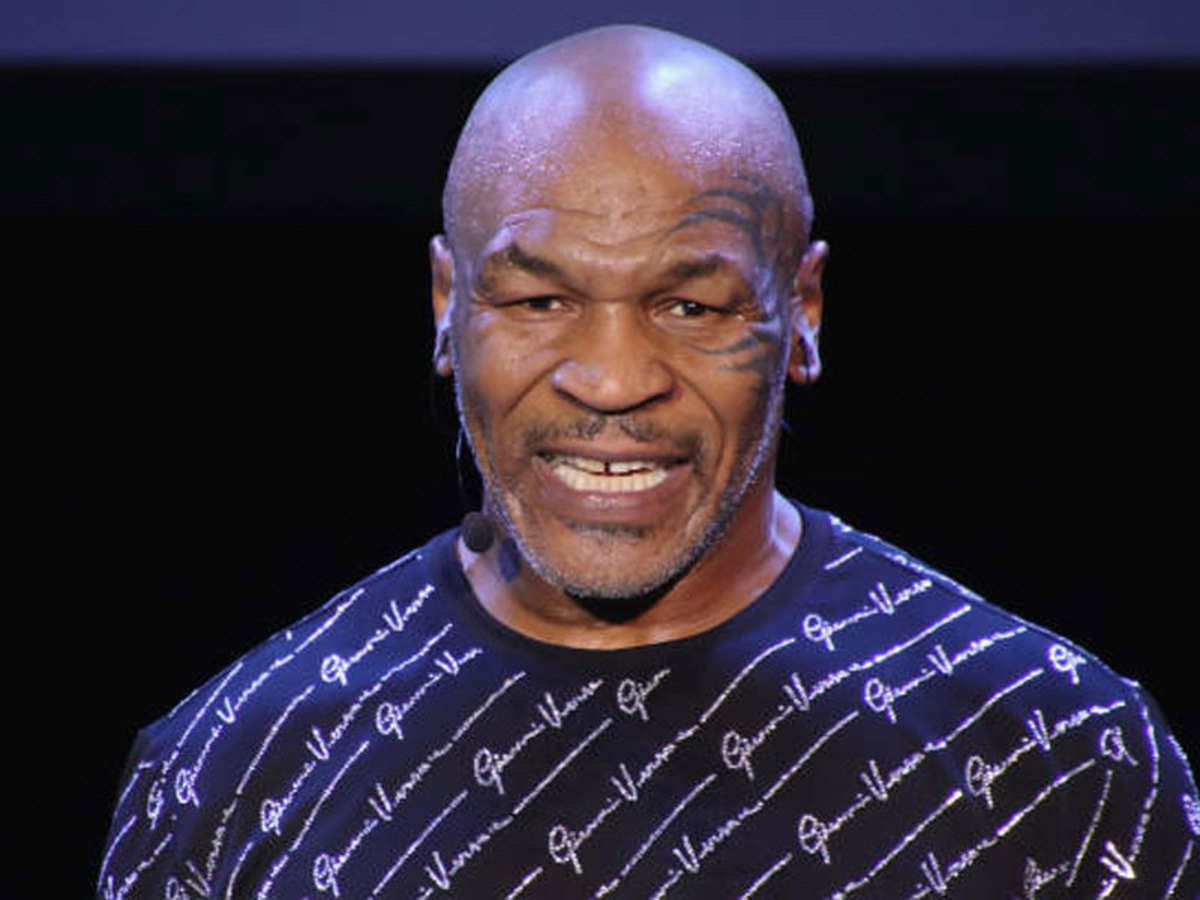 Boxing legend Mike Tyson has revealed his favorite boxing movie of all time. Speaking on "The Dan Patrick Show" Tyson said that his favorite boxing movies are the Rocky series and Raging Bull.
When quizzed on why he loves these movies, Tyson said that it motivates a lot of potential boxers to get into the sport. 'Iron' Mike said that the Rocky series is iconic as it depicts all the qualities a boxer must possess.
Mike Tyson reveals why he loves these boxing movies
Rather than focusing on just physical attributes of a boxer, the movie portrayed how through hard work and dedication anyone can attain success.
Tyson also revealed that Scorsese's Raging Bull based on the legend Jake LaMotta is up there with Rocky.
"Rocky was based on intestinal fortitude, hard work, determination, and the desire to overcome adversity. That makes it next to Raging Bull the greatest boxing movie. Rocky is a conglomerative of inspiration that's why he supersedes everyone. When you talk about Raging Bull it's a real person overcoming these challenges". Said Tyson during his interview with Dan Patrick.
READ : "I'll Fight Him"- Mike Tyson Interested in Tyson Fury Fight
Both movies are cult classics and have inspired millions of boxers around the world. Despite being an actor Sylvester Stallone has inspired plenty of boxers, to overcome obstacles through his movies.
Perhaps watching a Rocky movie could provide all the motivation Tyson needs ahead of his fight against Roy Jones Jr.
Tyson had announced in 2005 that he's stepping away from the sport for good. However, 'iron' Mike shocked fans earlier this year after spending nearly 15 years away from the sport.
Mike looks in phenomenal shape and by the various training videos he has uploaded, he can potentially compete in the present heavyweight division.
With the fight set for September 12th, fight fans are hoping to see Tyson come out victorious like Rocky and Jake LaMotta.
What are your thoughts on Tyson's movie choices? Let us know in the comments below!
ALSO READ : "I Didn't Really Train"- Mike Tyson Opens Up on the Last Fight of His Career