Milos Raonic: A comparison between 2015 and 2016
Published 12/19/2016, 9:55 AM EST
By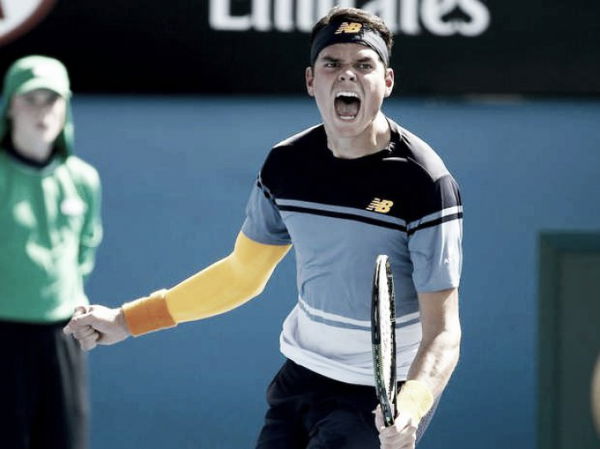 Identifying the difference between good and great is not done easily with the naked eye.
ADVERTISEMENT
Article continues below this ad
Milos Raonic is a perfect example. Since his near-breakthrough run to the Australian Open semifinals in January, when he showed off a remarkably upgraded and newly nuanced attacking game—complete with touch volleys—the tennis world has been wondering what's gotten into Milos. All he can say is that he, is literally, pushing ahead.
"I'm just getting myself in there," Raonic said in an interview, "and just putting pressure on my opponents, I believe, and hoping that eventually it just sort of pays its dividends."
ADVERTISEMENT
Article continues below this ad
This may be a simple concept, but it's not as easy as it sounds for the modern-day player. It means leaving behind the baseline-hugging mindset that is by now so deeply ingrained in the game. From two-handed backhands to Western-grip forehands, today's strokes and technique virtually mandate that a player resides at the back of the court. For the ever-disciplined and methodical Raonic, pushing forward has been a step-by-step process, an accumulation of details that begins at the baseline and eventually ends with him hitting a winning volley.
It's a mental thing, understanding, moving forward," Raonic said  when asked what was better about his game this season. "I'm pretty efficient at the net now. I cover the angles I'm supposed to cover. I make the volleys I'm supposed to make … I do more different things. I make a lot more returns. I move better on the returns, so even if I don't make it, I get my racquet on it at least."
It really does, as Raonic says, all starts with the return these days. Raonic has improved this season by changing his preparation. Gone is the pre-swing hop; now he stays on the ground, which allows him to move a little more quickly to his right or left.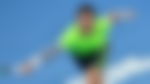 This marked improvement in his game was there for all to see, right from the beginning of this season at the Australian Open. A comparison between his stats for the 2015 and the 2016 Australian Open say it all.
Raonic made exactly the same amount of first serves (64 per cent) during the 2015 season as he has made in the first four rounds in Melbourne this time around, but  won two per cent more (83 per cent to 81 per cent) in Melbourne this year.
In the 2015 season, Raonic won 24 per cent returning first serves. In Melbourne, through four rounds, that has leaped up to 32 per cent.
In 2015, Raonic won 44 per cent facing second serves. That's simply too low. The average in Melbourne was 49 per cent.
The improvement in returning also naturally leads to more break points being converted. In the 2015 season, Raonic was at 33 per cent. In Melbourne, he was at 38 per cent.
From January 2015, Raonic has gone up 15/0 521 times in his service games. He has won 506 (97 per cent) of those games. If he gets to 30/0, which he has 363 times, he has won 357 (99 per cent) of them
"I think I'm playing much better than I ever have before," Raonic said"I'm moving much better, and I'm using my game much better … I don't think I hit many volleys behind the service line anymore, which I would sometimes get stuck behind. All of these little things just compound, and they make a big difference."
His improved play has certainly left his opponents struggling for answers but one question still looms large: Is Raonic the  future world No. 1?. How far can his incremental improvements  take him?
ADVERTISEMENT
Article continues below this ad
It's difficult to excel in aspects of the sport where you aren't naturally gifted. But it's not impossible; Mats Wilander added elements to his game in the middle of his career and nearly won a calendar-year Grand Slam. It's also difficult to turn yourself into a major champion for the first time at age 25. But that isn't impossible anymore, either; Wawrinka won his first, in 2014, at 28.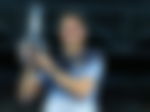 When asked whether the top players are the same way that they were a few years ago?,The answer, Raonic implies, is no; the top guys aren't quite what they used to be.
ADVERTISEMENT
Article continues below this ad
And as time goes on and they continue to be less like they used to be, Raonic will be there, patiently bombing in serves, working on his returns and his net game, waiting for his chance. What else can he do? Raonic knows the terms, and as he likes to say, he's going to play on them.