"Given No Heads- Up": Milos Raonic Disappointed with French Open Communication Gap
Published 04/08/2021, 11:30 PM EDT

Follow Us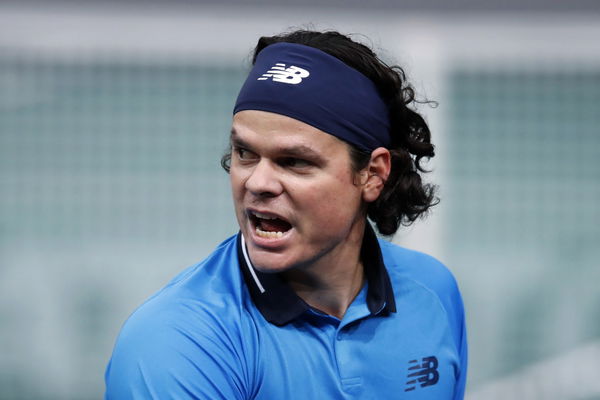 Canadian tennis star Milos Raonic has revealed that he got to learn of the start delay at the French Open from Twitter.
A report in L'Equipe claimed that the French Tennis Federation had pushed back the start of action at Roland-Garros by a week.
As a result, the French Open, instead of the original May 23-June 6 schedule, would now start on May 30 and get over on June 13.
ADVERTISEMENT
Article continues below this ad
It would mean that the dates for all the scheduled events after Roland-Garros – Stuttgart (ATP), 's-Hertogenbosch (ATP and WTA) and Nottingham (WTA) – might have to be rejigged.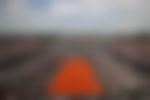 The report said it has been decided that the organizers of all these tournaments, which are scheduled a week after the French Open, would be compensated monetarily.
However, while there's no official word on the fate of these events, it now turns out that the organizers of the ATP 250 event at Stuttgart want to host the tournament on the scheduled dates – June 7-13.
It further appears that the organizers are surprised by the revised French Open schedule and will discuss the new situation with the ATP, local officials at TC Weissenhof, the tournament venue and partner Mercedes.
Milos Raonic reveals he learnt about the French Open postponement on Twitter
Raonic, meanwhile, took to Twitter to voice his angst over the lack of clarity on the scheduling changes.
The current World No.19 claimed that the game's administrators did not convey the French Open delay and the consequent scheduling fallout at the events that follow to players.
"Crazy to learn about this from Twitter. This greatly impacts the players and we're given no heads-up. Even some communication shortly before the rest of the world would be nice," Raonic wrote on Twitter.
ADVERTISEMENT
Article continues below this ad
In a related development, the US Open organizers have released an official statement, saying that the decision on the French Open was discussed by the Grand Slam Board and approved.
"…given the exceptional circumstances, (the decision) is fully supported by the Australian Open, Wimbledon and the US Open," the statement said.
ADVERTISEMENT
Article continues below this ad
However, it's the players who are at the receiving end of this scheduling fracas, and one doubts if the ATP couldn't have done more to send word to the game's primary stakeholders on time.