Minecraft: Back On Top After a Minor Blip
Published 03/31/2020, 3:47 PM EDT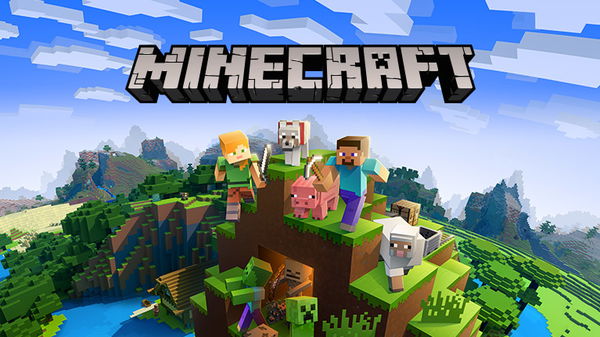 ---
---
Minecraft is a game that everyone knows, or has heard of at the very least. Since it's release in 2011, Minecraft has sold well over 180 million units, making it a massive hit. However, with the gaming industry releasing countless titles in various genres, there was a decline in the users of Minecraft. The lull did not last too long though.
ADVERTISEMENT
Article continues below this ad
Minecraft is a unique game that invokes the creativity inside you, enabling you to build something different every time and also have something to show for it. The phrase "your imagination is the only limit" has never been truer than it is in Minecraft.
On the other, that can frustrate as well as reward it's players in equal parts.
ADVERTISEMENT
Article continues below this ad
It is a game that would very much be in contention for one of the biggest titles in gaming history. It is also a game where the user numbers fluctuate with every passing month.
In recent years, however, the battle royale genre has been attracting users from many other fan bases. That was surely one of the reasons behind the decline in Minecraft's monthly users around 2017.
Fortnite came out in 2017 and by 2018, its popularity had gone through the roof. Other titles in the same genre took off as well.
Other factors played a part in the decline as well. For instance, streamers on platforms like Twitch and YouTube reached peak popularity around the 2017-18 year mark. While some did partake in Minecraft, most were partial to other titles like Fortnite, CSGO and many more.
The influence of the streamers certainly played a part in some users moving away from MC.
Back on top
All this was true until around 2019 when the Minecraft monthly users started picking up once again. So what changed?
Well, in reality, nothing changed all too drastically in one single year. Minecraft developers have consistently updated the game and added more blocks all through these years.
So my guess is, many of those users who stopped logging on to the game came back to find some new developments in the Minecraft universe and were hooked again.
If we get into the specifics, there were certain updates that perhaps played a significant part in making the Minecraft feel a little different.
The Aquatic Update(1.13) was a major release(in 2018), which revamped the oceans, added more blocks, items mobs and also changed certain technical features. This was followed by more major releases in the form of Villages & Pillages(1.14) and Buzzy Bees(1.15).
With all these major updates, Minecraft added to the possibility of exploring newer themes and create newer worlds.
Many old users had a new reason to come back to the game, while streamers were once again happy to give it a go as well.
Any Minecraft fan would tell you they love the game, even if they are no longer playing. It is a unique, intriguing, world-building game that transports you into the blocks. Add to this strong bond a few new features, and countless users were always gong to return.
But wait, there's more. Another possible factor that may well have played a part in the resurgent numbers is the release of 'Minecraft Earth' and also the news of the upcoming 'Minecraft Dungeons.'
ADVERTISEMENT
Article continues below this ad
If you aren't already a fan of Minecraft but wouldn't mind checking it out, we have a suggestion for you. Check out some dedicated and endearing MC streamers like CaptainSparklez, JonBams, and HeyImBee.
We understand you may not be a fan of streamers, but these have built some awesome stuff in the MC universe, and, they can be quite funny too. It's an easy way of understanding what all the Minecraft craze is all about.
CaptainSparklez, who has a staggering 10million+ followers on YouTube, has built some amazing stuff. He often hosts his friends on his server too and it's a good example of how fun the game can be.
ADVERTISEMENT
Article continues below this ad
I could upload a video up here showing you some massive structures built in there, but why not just leave that to you while I upload a kick-ass Minecraft song? You can thank me later!

All in all, Minecraft is here to stay. Many games have come and gone, but none have perturbed this game. Minecraft is in world(pun time) of its own.
Trending Stories