Minecraft Creator Notch Throws Shade at His 'Dead' Game Following the Release of the Sonic Collaboration DLC
Published 06/23/2021, 8:22 AM EDT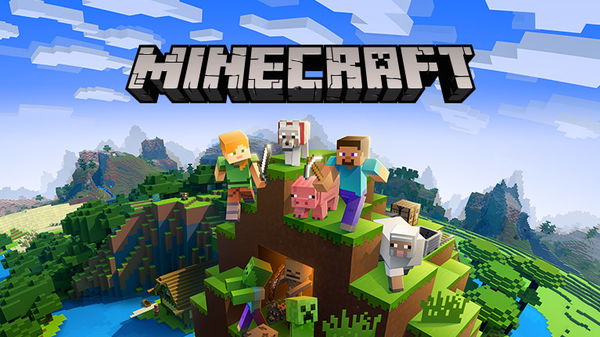 ---
---
The final version of Minecraft released almost 10 years with the first beta arriving in 2009. Since then, it has grown to be one of the best video games ever. It has gained critical and commercial success, and players consider the Mojang title to be the 'It' game of the past decade.
ADVERTISEMENT
Article continues below this ad
During its long run, the game has found itself in a lot of slumps. But now, many fans consider it to be at its best with constant updates, and player base continuing to rise. It seems like there's a consensus among fans that Minecraft's having a very strong run at the moment even though it's almost 10 years old. But, the popular title's creator feels a bit different about it.
(If it's still alive to you, that's cool! Rocket Arena 3 is still alive to me)

— Notch (@notch) June 22, 2021
ADVERTISEMENT
Article continues below this ad
Notch considers Minecraft to be dead
Following the release of the Sonic x Minecraft DLC, the game's creator, Markus Alexej Persson, also known as Notch, tweeted about the current state of the title. He tweeted that he considered his creation to be dead even though the average player believes that it's going quite strong. Many players and community members replied negatively to Notch's comments which has caused a wide amount of outrage against him.
Notch developed Minecraft following the creation of the company Mojang in 2009. He worked on the game till 2014 before Mojang's massive $2.5 billion acquisition by Microsoft. Following his exit from the company, Notch has found himself in a lot of controversy for some opinions he expressed on Twitter. Since then, Microsoft has disassociated from Notch and the split became apparent when he wasn't invited for the game's 10-year anniversary celebrations in 2019.
Notch not a huge fan of the Sonic crossover
Along with his statements about the current state of Minecraft, it seems like Notch is not a huge fan of the Sonic crossover. Recently, Mojang revealed a Sonic DLC. which brought the world of The Hedgehog to Minecraft. The entire world is created out of blocks, and players should definitely try out some of the unique levels and collect some rings with the world's fastest Hedgehog.
ADVERTISEMENT
Article continues below this ad
Many players will battle him on his statements about Minecraft being dead because it's quite popular even to this day. The game has had some major changes including Part 1 of the Caves & Cliffs Update which released this month. Other than that, fans are also flocking to play and watch other Minecraft players during events like the MC Championship. It's currently on an upward path in popularity, and it will probably stay that way for a long time.
ADVERTISEMENT
Article continues below this ad
WATCH THIS STORY- Top-Selling PlayStation, Xbox, and Nintendo Consoles of All Time