Minecraft: Hypixel Server's SkyBlock Update Introduces Master Mode
Published 04/07/2021, 11:38 AM EDT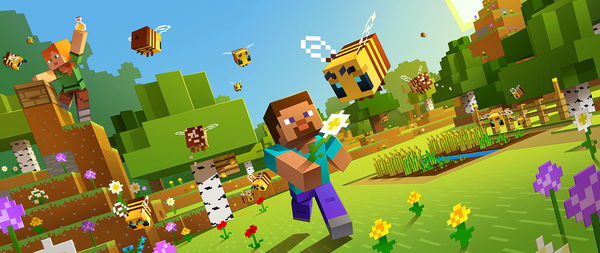 ---
---
Hypixel has cemented itself as one of the biggest servers for Minecraft. The server network has countless games for millions of fans to enjoy on it every day. They have popular mini-games such as UHC, BedWars, SkyWars and many more. One of their more popular game modes is SkyBlock, where players spawn on a small island and work their way up with good resource management. Recently, the game mode introduced a major update with a lot of additional features.
ADVERTISEMENT
Article continues below this ad

ADVERTISEMENT
Article continues below this ad
Hypixel introduces Master Mode in SkyBlock
One of the update's biggest new feature is the introduction of an additional difficulty for dungeons in Master Mode. To play with this difficulty, players will have to defeat the Necron in Level 7 of the Catacombs Dungeon. Following that, players can play the first five levels of the dungeon again on Master Mode. It will have harder mobs and decreased loot rate to make it interesting for the experienced players. As there are no new maps to go along with it, fans won't get any new items for defeating a level for now.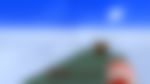 Dungeon classes get some balancing
Tank Classes gets a new ability called Absorb. With this ability, 80% of the damage the players take near a tank will get transferred to it. This ability makes the class much more useful. Along with that, the Seismic Wave cooldown gets massively decreased from 60 to 15 seconds. Finally, the class' Ultimate will now take about 70% of the damage for 20 seconds.
ADVERTISEMENT
Article continues below this ad
For the healer class, players can now click on any teammate to attach a tether to them for healing. As long as the healer is in the tethered region, they can heal the teammates for 0.5% of the Healer's HP every second. To go along with it, they will also gain an extra 1% of their max health for every 5 melee hits on mobs. They also get a new passive ability of dropping three different orbs on the floor. Teammates can pick these orbs either for a quick heal of 30% of their max health, get short damage powers, or get a defense buff.
Finally, with the berserker class, players get an additional effect with the bloodlust passive ability. This effect allows the class to get stronger after every hit on an enemy, making them the perfect candidate for drawing 1v1 battles.
A lot of these changes will make the PvP experience in dungeons much better in SkyBlock and continue its run as one of the best mini games in Hypixel.
ADVERTISEMENT
Article continues below this ad
Trending Stories