Minecraft: MrBeast Holds Another Subscriber Challenge With Prizes Worth Thousands of Dollars
Published 04/25/2021, 2:16 PM EDT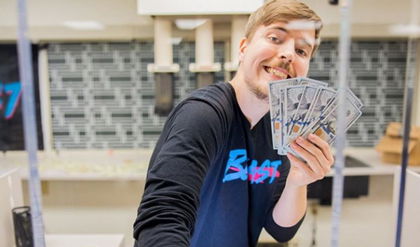 ---
---
MrBeast loves a good Minecraft challenge. He has created countless hours of content around the popular sandbox game with his friends and/or subscribers. With his trademark style of grand video ideas with massive cash rewards, he has uploaded videos like Hide & Seek, Zombies and many more.
ADVERTISEMENT
Article continues below this ad
Recently, he did another one of his popular challenge videos with some of his subscribers with a lot of money on the line.
ADVERTISEMENT
Article continues below this ad
MrBeast hosts various challenges for his subscribers on Minecraft
Every subscriber in MrBeast's latest Minecraft video faced unique challenges to earn some money. At the start, one subscriber got $5000, but he lost $50 for every second he stayed alive. In the end, he lost about $2050 after staying alive for 41 seconds before he killed himself by drowning.
Another subscriber earned more than $14,000 after she earned a dollar for every tree she planted. The challenge got its inspiration from the iconic Team Trees movement started by him and Mark Rober, where they planted over 20 million trees.
Another subscriber got a chance to win $10,000 if a chicken hatched from the egg he got. In Minecraft, there's a 12.5 percent chance of a chicken hatching from an egg. Unfortunately for the random subscriber, his luck didn't show up, and the egg never hatched into a chicken.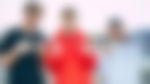 Find the Diamond Challenge
ADVERTISEMENT
Article continues below this ad
JawsUnleashed, a subscriber who had previously taken part in another MrBeast video, was also part of this video. His task was to find a Diamond in a giant vertical tower. He had to find it before MrBeast's friend Karl Jacobs returned to his seat, after taking a pee. The challenge was a nail-biter as the creators tried to confuse him, but eventually, he got to the Diamond before Karl returned, which won him $10,000.
Along with that, a subscriber also played blind massacre with cows. With the help of a blinding potion and a pumpkin on his head, his task was to kill as many cows as possible in a minute. In the end, he won $6900 as each kill earned him $100. Another challenge included two players that had to survive in a field of exploding TNTs and falling anvils. Sapnap took part in this task, and he won after his opponent died from an explosion which gave him $5000 in cash.
It was a very cool experience to see his subscribers join on the fun and earn some cash along the way. Fans can expect to see more of these videos to release soon, with other subscribers as well.
ADVERTISEMENT
Article continues below this ad