Minecraft: The 5 Most Beautiful Mega Bases Ever Created in Survival Mode
Published 04/08/2021, 4:29 PM EDT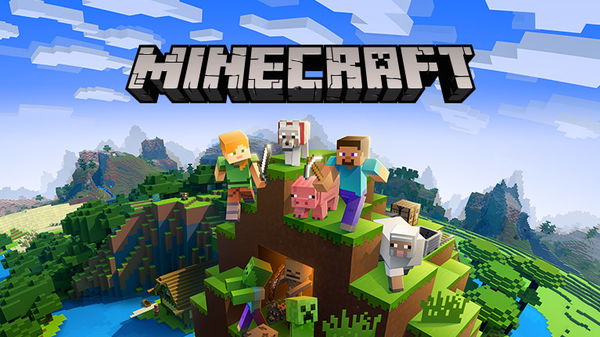 ---
---
One of the biggest core skill in Minecraft is building. Players want to create the best possible design when they set up their bases, as it showcases their personality. Some build massive towers with huge defense systems, while others create something majestic to wow the crowd. However, some players have created some really outrageous mega bases that are truly jaw-dropping. These are some of the coolest mega bases created in Survival mode of Minecraft.
ADVERTISEMENT
Article continues below this ad
ADVERTISEMENT
Article continues below this ad
The most exquisite Minecraft Mega bases ever
Vesko's futuristic water island base
This design makes complete use of space both under and over the water. The build has eight massive towers connected to a central building that is floating because of the chains that support it. The creator of the build is also working on an underwater railway system to add in this design. Popular YouTuber Mumbo Jumbo even used this as an inspiration for his base in Hermit Craft 7. The best part about the build is that it is on a Hardcore Survival world, which is a very tough assignment for any player.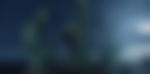 Source:
MinecraftHUB
Minecraft YouTuber FitMC's 2b2t server build
One of the coolest parts about this design is that popular youtuber FitMC built this in the End. Even though the design is not created on a Hardcore server, it can still cause a lot of headaches for the player because it's on a survival world. Along with that, the base is on the 2b2t server, which is an anarchy server so there are no rules for the players to follow. This means that other players can easily destroy this base with no consequences.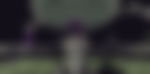 Megrae's Dome Base
Megrae's design involves a massive dome enclosing her entire base. Inside the dome, players can see the vast nature of this build which is in a jungle biome. It captures the essence of the environment by adding a lot of trees that fit the scenery. Along with that, it also has waterfalls, a giant tree surrounded by a revolving staircase. To complement the jungle theme of this design, the enclosure houses a lot of exotic animals such as pandas and many more.
Whistler's Pyramid Base
Minecraft YouTuber Whistler gave a new take on a pyramid build with this design. Created in a hardcore world, the base involves a box shaped tier structure with a Mesoamerican Pyramid as the center of attraction. It's made of stone to give it an ancient look. Along with that, it has waterfalls, towers and grand staircases that connect the different tiers.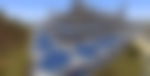 xPikyx Ocean build
ADVERTISEMENT
Article continues below this ad
This build is conceptually similar to Vesko's design. The entire base is in the ocean, so the design required a lot of sponges and sand to remove the water from the location. It has a circular shape with a lot of sea lanterns, glass and waterfalls that divide the different areas of the base. Also, there are a lot of staircases that connect the different tiers in the build. Finally, a beacon is also present, which is a great lighting choice, and it acts as the base's center of attraction.
One of the toughest part about any survival build is the time players need to gather the materials. With a mega build, this becomes an enormous challenge, especially when a lot of them require large amounts of rare blocks.
ADVERTISEMENT
Article continues below this ad