Minecraft: What to Except From the 1.17 Cliffs and Caves Update
Published 03/29/2021, 3:04 PM EDT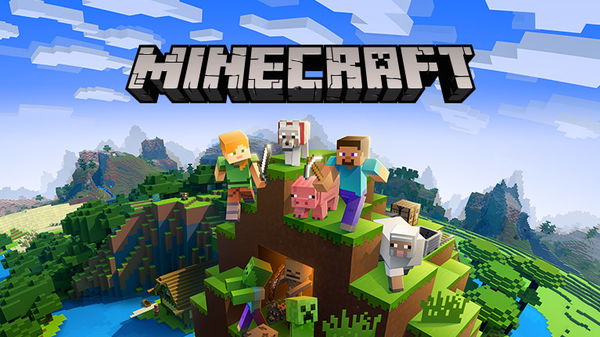 ---
---
Mojang, the developers of the ever-popular sandbox survival game, Minecraft announced the game's biggest patch with update 1.17 last year. The version 1.17 Cliffs and Caves update will improve a lot of areas where fans felt like it needed a massive revamp. This includes the rather plain and drab biome of caves. Th update releases in the summer of 2021, but fans are already getting to know a bit more about it with Minecraft snapshots.
ADVERTISEMENT
Article continues below this ad
ADVERTISEMENT
Article continues below this ad
Minecraft Snapshot
21w11a
Snapshots are the test versions players can try on Minecraft Java Edition before the release of the proper update. With snapshot 21w11a, fans are getting a taste of the massive revamp for caves and cliffs. Snapshot 21w06a introduced the cave part of the update with the new Noise Caves and aquifers. The snapshot showcased variety in cave generation with two new types of noise caves called Cheese Caves and Spaghetti Caves.
We're infinitely excited to announce the Caves & Cliffs Update: the update that rocked the world!

Join us now – if you haven't already – and keeping watching the rest of the show for part two of the Caves & Cliffs announcement!

↣ https://t.co/CPC2Hy82Fe ↢ pic.twitter.com/7teVgEusDw

— Minecraft (@Minecraft) October 3, 2020
With snapshot 21w11a, fans can use the new ore in the update, copper. Players can wax these ores, which they can then use to create copper ingots. With lightning strikes, players can clean the oxidation of the copper. By right clicking with the honeycomb, players can wax the ores. They can also use an axe to remove the oxidation.
Lush Caves, Target Block and Crying Obsidian
ADVERTISEMENT
Article continues below this ad
Snapshot 21w10a introduced players to another cave biome called the Lush Caves. In this biome, mosses cover the caves and spore blossoms grow from the ceiling. It will also contain more flora with items like Azalea Bushes, trees and cave vines with glow berries growing on them. Players also got to see the Deepslate blocks after it was introduced as Grimstones in Snapshot 21w07a.
With snapshot 21w09a, players got their first experiences with the Target Block. Players can use it to improve their archery skills. To create it, players need one hay and four red stone blocks. Players also got to see the new Crying Obsidian block. The block has a very somber look, and it also radiates purple energy.
As the game nears the update's release in the summer, fans can expect to see more snapshots. In those snapshots, fans can expect more news about the cliffs and the new mobs that are a part of it.
ADVERTISEMENT
Article continues below this ad