"Mirka is Social Media Shy" – Roger Federer on 100-Volley Challenge
Published 04/10/2020, 5:17 PM EDT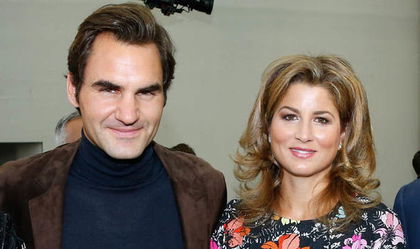 ---
---
The Swiss legend Roger Federer is regularly coming online and interacting with his fans. Lately, he started an 'against the wall' challenge and tennis players and fans all around the world accepted it.
ADVERTISEMENT
Article continues below this ad
Also, the three-time Grand Slam champion Andy Murray and his wife Kim Sears challenged all the tennis couples for a "100-volley challenge." After Novak Djokovic and his wife Jelena posted their challenge, all Federer fans wanted to see Roger and Mirka accept Murray's challenge. 
Also Read – WATCH: Novak Djokovic And Wife Accept Andy Murray's Challenge
ADVERTISEMENT
Article continues below this ad
The Brit Murray is also excited to see them play. As he tweeted, "I can't be the only one that wants to see Roger and Mirka hitting a few balls together…"
Roger Federer on playing against Mirka
After fans showed their inquisitiveness and asked: "When are you doing the 100 volleys with Mirka?" Federer replied, "not feeling confident." With Mirka being a former WTA player, another fan said, "Mirka will do great… don't worry." But Roger stated, "She totally would but is social media shy."
On Thursday, Wimbledon released an emotional video upon the cancelation of the 2020 edition. Despite their cancelation, they declared this year's world champions, who are the health-care workers. Eight-time Wimbledon champion Roger Federer was narrating the entire clipping and beautifully expressed his gratitude to the front-line workers. 
ADVERTISEMENT
Article continues below this ad
"Since 1877, Wimbledon fans have embraced the Championships. We have watched through multiple types of screens. At all hours of the day and night, descended from afar. Even queued… my how you have queued," Federer narrated.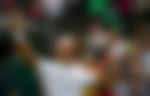 Read More – WATCH: Roger Federer Turns Into Narrator as Wimbledon Releases New Video
ADVERTISEMENT
Article continues below this ad
The Swiss maestro was supposed to resume his tennis tour during the grass-court season after his knee surgery. But amid the coronavirus pandemic, the tour has been suspended until mid-July. With conditions getting worse each day, the suspension of the tour is expected to be extended.