Misinterpretation of Jose Mourinho's tactics
Published 06/03/2016, 2:21 PM EDT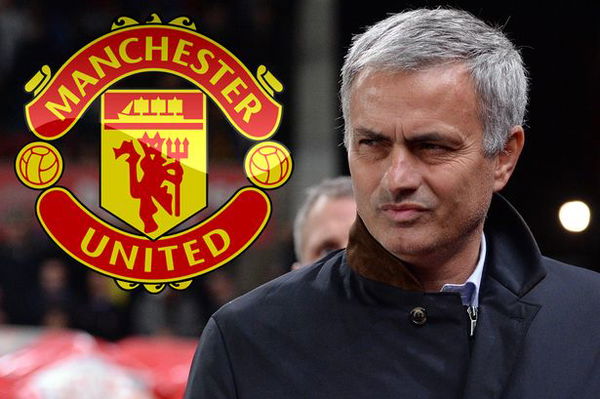 After months of undying speculation and conjecture by newspapers and world media, Jose Mourinho has recently been confirmed as the new Manchester United boss, replacing his old teacher Louis van Gaal from his Barcelona days.
With the question "Who will manage Manchester United?" now answered, the focus now shifts an arguably more important question: "Is Jose Mourinho suitable for a club like Manchester United?"
ADVERTISEMENT
Article continues below this ad
Jose Mourinho, or "The Special One" as he self-acclaimed in his first conference as a Chelsea manager 12 years ago, has been one of the most divisive figures in world football. His press conferences are exciting, and his abrasive style and antagonistic portrayal of himself (albeit, to protect his players) has made him a charismatic leader who some might also call, a lunatic madman.
ADVERTISEMENT
Article continues below this ad
By popular belief, unfortunately, that's where the excitement stops. Criticized for following an extremely defensive approach,  Jose Mourinho has been credited with the invention of the "Park the Bus" tactic. Cautious, pragmatic, defensive; these 3 words define Jose's style of play.
Yes, Mourinho wins matches – but what about the style of play? He guarantees trophies, but what about the issue of leaving a lasting legacy for youngsters when they fail to break through?
Mourinho's antics and tactics have gathered a narrative of their own. They have become a part of the folklore. And as far as his antics are concerned, the man himself knows he can hardly blame anyone else for that.
But how much truth lies in the claims that deem his style of play 'boring' and his approach 'anti-youth'?
Everyone is entitled to an opinion, and as far as Jose Mourinho is concerned, he attracts the maximum number of eyeballs. This, however, doesn't entitle him to unjust criticism. The common misconceptions that reside in people's minds about him must be challenged whenever and wherever appropriate.
People remember the Mourinho-led Chelsea of 2004, a side that conceded only 15 goals in a campaign of 38 games. However, the low number of goals conceded doesn't necessarily point to a defensive approach. That season, Chelsea scored a whopping 72 goals, 14 more than Manchester United, their closest rivals.
It is widely believed that Mourinho's defensive approach to big European games have become his default style of play. He's a shrewd manager who wants to win, as he quite defiantly said in his first Manchester United interview.  The reality in this case, just like the man himself, is much more complex.
Mourinho's reputation as a purely defensive manager is based largely on the common notion, that long periods of possession and a patient build-up play, are what make the game attractive. However, even his most defensively strong sides (the Chelsea side of 2004 and subsequent title winning Chelsea sides) were capable of producing thrilling counter attacking football which often resulted in wonderful scintillating goals.
As far as playing attacking football is concerned, whatever may be the verdict against Mourinho by the general population, the stats show a different story altogether. With the wing threats of Arjen Robben, Damien Duff and Joe Cole providing plenty of finesse to go with the punch, his first Chelsea side were a force to be reckoned with when he arrived in 2004.
In the space of nine Premier League games in that first season, Chelsea put four past six different sides as they finished with 72 goals. They repeated that feat in retaining the title the following year.
Nobody scored more goals than Porto over his two full seasons in charge, and Mourinho's Inter were the top scorers in Serie A in each of his two years in Italy.
No doubt the trophies followed. He won the Champions League with Porto.  Gave Chelsea their first Premier League title in 50 years and won the treble with Inter Milan.
It was his stint with Real Madrid, however, that dealt the knockout blow to all those skeptical of him being appointed at Manchester United.
Mourinho at Madrid
| | | |
| --- | --- | --- |
| 2010/11 | 102 | 95 |
| 2011/12 | 121 | 114 |
| 2012/13 | 103 | 115 |
| Total | 326 | 324 |
Mourinho's Madrid not only managed to score over 100 goals in 3 consecutive seasons, his team also outscored the great Barcelona team having the likes of Messi, Iniesta, Villa and Xavi in 2/3 seasons. The 121 goals in the title winning 2011/12 season is a La Liga record.
His title winning Chelsea side of the 2015 season also displayed a beautiful brand of football involving rapid, combination play in the final third (at least before Christmas when Cesc Fabregas was on fire).
His treble winning Inter side, however, is notoriously famous for the "Parking the bus" strategy which he successfully used against Barcelona in the second leg . What most people do not remember is the first leg where they brought their picture perfect Serie A game onto the pitch. Scintillating football.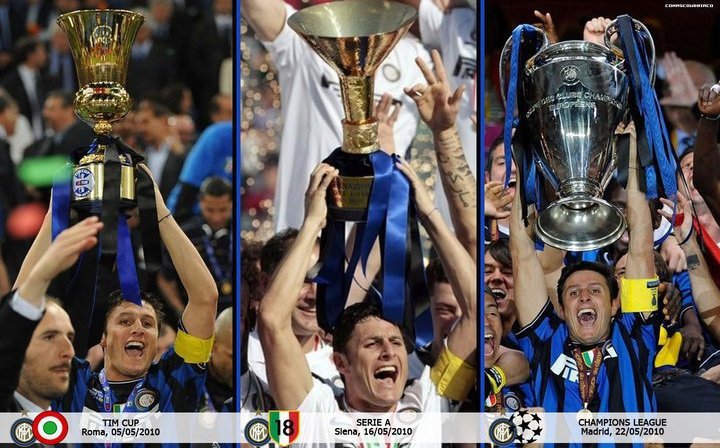 He compromises the risky but beautiful brand of football for a more pragmatic approach to the game in late European knock-out matches, as well as in league games towards the season's end. Notably though, this shouldn't be a problem for Manchester United, as they too, under the legendary Sir Alex Ferguson, have followed a similar approach and utilized utility players like Park ji-Sung, Phil Jones, Darren Fletcher and Danny Welbeck precisely for such a purpose. Mourinho understands the importance of the occasion and knows what is at stake. He plays to win.
Mourinho is a manager who expects tactical discipline, and perhaps those questions on youth development are an inevitable consequence of the importance he places on this. He prefers his players fully formed and is happier relying on experience.
The argument that Mourinho adopts a cautious, defensive approach is thus quelled. He has played with the likes of Arjen Robben, Cristiano Ronaldo, Zlatan Ibrahimovic and Eden Hazard, all of whom are flair players who have an air of panache and swagger in their style of play, and this can be good news for Memphis Depay, Anthony Martial and even Adnan Januzaj. In general, wide men have flourished under him and that can be said about flair players on other areas of the pitch as well.
Jose Mourinho also works brilliantly in developing technically adept and dynamic No. 10s. He transformed Wesley Sneijder and Mesut Ozil into world class playmakers. Eden Hazard is another who evolved beautifully under him.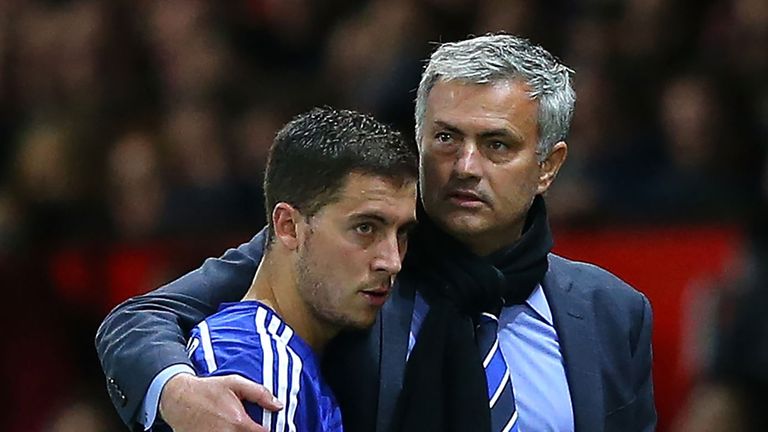 The doubt and concern over his 'anti-youth' policy is something of a concern. On one hand, Manchester United are built on the legacy of promoting youth. There has been at least one Manchester United academy graduate in their match-day squad since 1937; a mind-boggling feat. On the other hand, Mourinho's focus on tactical discipline indicates he favours mature, experienced and established players.
This issue, too, can be countered. There's a growing sense of fear that Mourinho's appointment as the manager of United will eventually lead to deviation from United's age old policy of promoting youth and a departure of many youth players. But who should be included in this list?
Jesse Lingard? John Terry was of the same age when Mourinho first came to Chelsea in 2004. Terry is still in Chelsea. Now captaining the side and is a legend there.
Memphis Depay is 22 years old – just as Hazard was when Mourinho took the helm at Chelsea in the summer of 2013.
The similarities are there.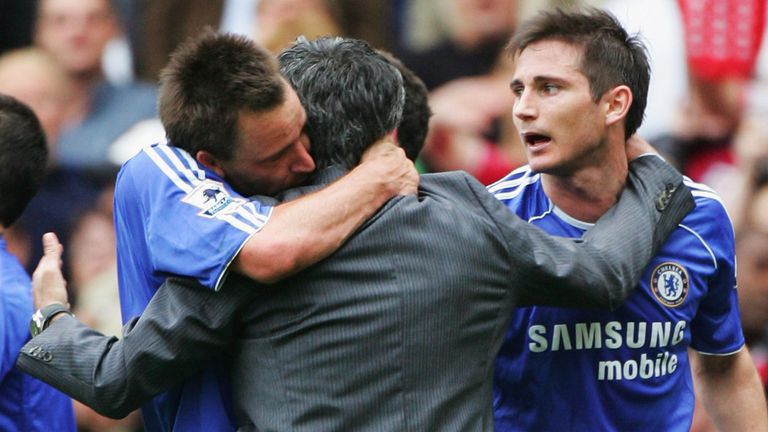 Arguments can be put up  about Romelu Lukaku and Kevin de Bruyne, but a look at Mourinho's CV will show you the 50 games he gave Kurt Zouma at the club, or even Raphael Varane at Real Madrid, showcasing his belief in promoting young defenders.
ADVERTISEMENT
Article continues below this ad
Both were big-money signings rather than academy players and that's something that Mourinho would be asked to handle sensitively, given Manchester United's proud record of having named a youth-team graduate in every single squad since 1937.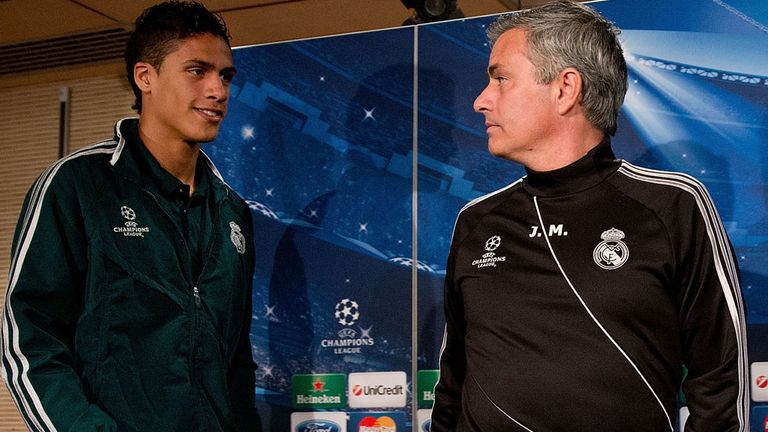 Given the kind of mouth-watering quality of players at his disposal from the academy, this won't be a problem as of now.  Infact, with players like Marcus Rashford, Jesse Lingard, Andreas Pereira, Timothy Fosu-Mensah, Cameron Borthwick-Jackson, Varela, he must be excited to the core. He has already given contracts to Rashford and Borthwick-Jackson which shouldput some doubts to rest.
ADVERTISEMENT
Article continues below this ad
At the end of the day, neither his style of play nor his youth policy has been the reason for his departure from Chelsea. It was the results.
That's what did it for Louis van Gaal too. After all, not even the exciting prospect of unearthing a gem in Marcus Rashford could save his job. The inability to provide Champions League football to Manchester United outweighed everything else.
And if you want results, the best guy in the business is Jose Mourinho.  Everything else is secondary now. Mourinho and Manchester United are a perfect match.