Mizkif, xQc, Alinity and Other Streamers React as Kaceytron Cheats on Mizkif's 'Schooled'
Published 05/14/2021, 9:10 AM EDT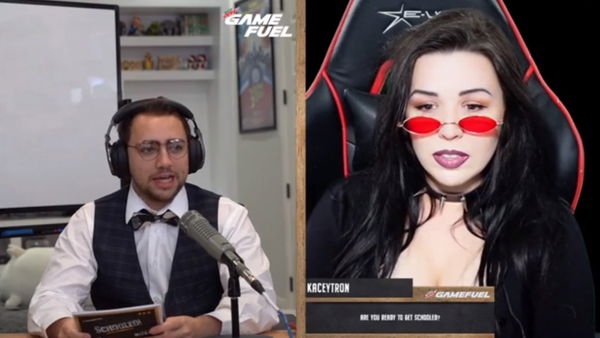 ---
---
In an effort to prove a point, Twitch streamer Kaceytron went beyond the boundaries of dignity on Mizkif's 'Schooled'. The Twitch game show invites streamers across the board as guests to compete in a trivia contest. Every week, Mizkif puts his own money on the line to test how much attention did streamers pay during school.
ADVERTISEMENT
Article continues below this ad
During the recent edition of 'Schooled', Mizkif invited Kaitlyn "Amouranth" Siragusa, Kaceytron, and Jake "JakeNBake" Abramson as his participants. As the episode began, the viewers could see Kaceytron struggling while answering the easiest Math questions. However, strangely the Twitch streamer suddenly knew the answer to the trickiest Geography trivia.
Surprisingly enough, Kaceytron was indeed 'smart' enough to take home all the prize money, beating her other competitors.
ADVERTISEMENT
Article continues below this ad
"I feel like, for years, people said I'm dumb as fuck. I'm stupid. I'm just a dumb stoner. She has no personality. She just shows her tits. She's just pretending to be awkward. I really proved something today. This day will be remembered in Twitch history."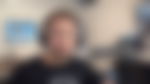 Kaceytron admits to cheating on Mizkif's Twitch game show
Kacey came under a lot of criticism following her win on Schooled. Not only did viewers accuse the Twitch streamer of cheating, but Mizkif also went on a rant about how people end up stealing from him if they cheat on his show.
"I get that people are like, 'Okay, Mizkif is a millionaire. Who cares?' It's not about the money. You're stealing from me. You straight-up are. It's my money. It is. And you're taking my money out of greed and selfishness."
Mizkif's rant convinced Kaceytron to come out and finally admit that she cheated. According to her, it was an opportunity to prove a point, but she later realized that she regretted her actions. She later ended up apologizing and returning the money she won on the show.
Cheating isn't fun and ruins things, it also sets a bad precedent for more to do the same thing. Let's keep things fun and lighthearted and not be the egotistical narcissists that everyone expects. Sorry for dissapointing you guys. Atleast I didn't hire a team of scientists.

— kaceytron (@kaceytron) May 13, 2021
Mizkif, xQc, and other streamers react to Kaceytron cheating
As soon as Kacey admitted to cheating, Mizkif made sure he disproves the point she was trying to make. After finally making the cheater admit to her actions, he tweeted how he always knew something like this would happen.
I knew stoners were fucking idiots all along

— Mizkif (@REALMizkif) May 13, 2021
While writing her apology, Kacytron also mocked Destiny with a couple of her words. Taking a jab at another person while apologizing for her own wrongful actions took away all the sincerity from her message. This also attracted the attention of other major streamers such as xQc, Dream, and Alinity to the issue, which went on to give their two cents.
xQc said, "I think it's a pretty big hit on integrity. When not only you cheat, you deny it. Then you throw people under the bus. You attack their person or their character based on how wrong they were, yet you were wrong the whole time. That's like really, really bad."
Even Alinity came forward to criticize Kacey while also appreciating Mizkif. "Mizkif works so hard on that show, and it's so rude," said the Twitch streamer as she reacted to the cheating issue.
ADVERTISEMENT
Article continues below this ad
In fact, even Dream jumped in on the opportunity to take a jab at Kaceytron, saying how she had now become a 'Dream Stan'.
ADVERTISEMENT
Article continues below this ad
Clearly, it was a tough day on the internet for Kaceytron as everywhere she went, she faced criticism for her actions. At least, the biggest takeaway from Kacey's cheating fiasco would be that no one can get away with cheating on Mizkif's 'Schooled'.
Trending Stories