$220 Million Man Derek Jeter Once Needed $175 Million Worth of Help to Keep His MLB Dream Alive
Published 01/25/2023, 12:28 PM EST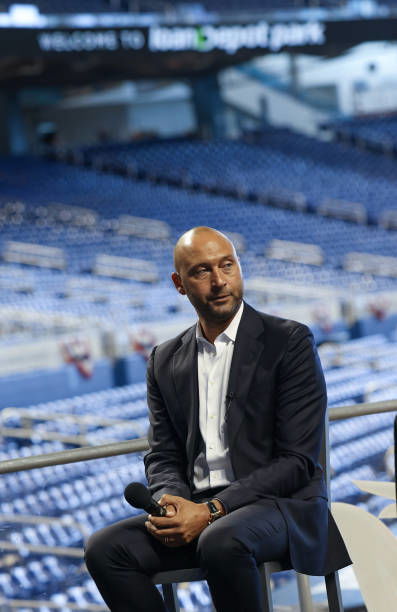 Derek Jeter, known for his unwavering determination and grit on the baseball field, had always harbored an ambitious dream of one day owning a major league team. After hanging up his cleats, Jeter transitioned into the business world, determined to turn his dream into a reality.
Months of hard work and strategic planning paid off when the New York Yankees legend became the co-owner of the Miami Marlins. Jeter's journey to team ownership wasn't an easy one. And he had to overcome several obstacles and challenges. Jeter had to navigate the complex world of professional sports ownership, build a strong team of advisors and investors, and secure the necessary funding to purchase a share of the team.
Who helped Derek Jeter realize his dream?
ADVERTISEMENT
Article continues below this ad
Derek Jeter's love for baseball never faded, even after hanging up his cleats. He had a vision of owning a team, and an investment firm was ready to make that vision a reality.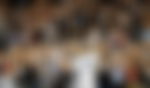 According to FOX Business, he teamed up with MSD partners, an investment firm founded by Dell Technologies CEO. The firm extended $175 million in Jeter's bid in his pursuit of the Miami Marlins.
At the time of the bid, Jeter needed to raise $1 billion to match the $1.34 billion bid. The stars aligned when the current owner at the time, Jeffrey Loria, agreed to hand over the team to Jeter. Jeter was given a 4% stake and ran baseball and business operations.
Jeter's determination and grit in achieving his goal of owning a team convinced investors to join him in the bid, a rare feat for many.
ADVERTISEMENT
Article continues below this ad
Jeter after parting ways with the Miami Marlins:
In 2022, Derek Jeter and the Miami Marlins parted ways. The then-Marlins co-owner cited a change in the direction of the organization as the reason for his departure.
But Jeter's love for baseball is too great to be kept at bay. He talked to ESPN's Hannah Storm, "I love the game. I really do love the game. I think it's the greatest game in the world. So yeah, at some point, I'm sure I'll do something."
ADVERTISEMENT
Article continues below this ad
WATCH THIS STORY: Derek Jeter Net Worth: How rich is the MLB legend compared to Michael Jordan, LeBron James, and Stephen Curry
Jeter's passion for baseball burns bright, and it's only a matter of time before he finds a new role in the game. One that will allow him to share his love and knowledge of the sport with the world once again.
Edited By: Abhishek Kumar