$6 Billion Worth New York Yankees May Thank a Financial Issue to Have a Massive Hole in Their 2023 MLB Roster
Published 01/22/2023, 9:10 AM EST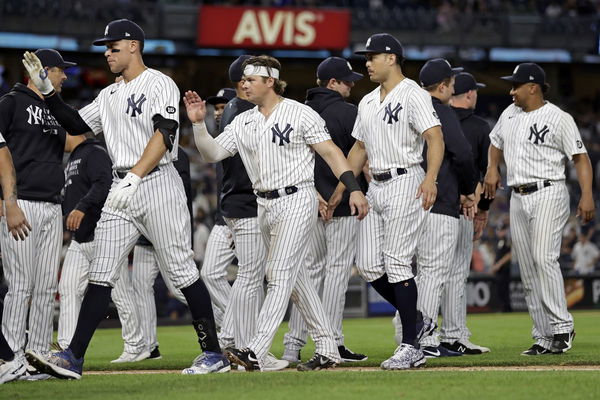 When the New York Yankees finally secured Aaron Judge's signature on a massive nine-year, $360 million contract, the city erupted in celebration. Following this, the team appointed Judge as their next captain and further solidified their roster by adding pitching sensation Carlos Rodon. These acquisitions solidified the team's position in the right field and reinforced their already formidable pitching rotation. However, despite these high-profile signings, concerns remain about the team's weakness at the left field and stop positions, which are currently manned by players like Aaron Hicks and Isiah Kiner-Falefa.
As spring training approaches, many Yankees fans believed that the team's management, led by Brian Cashman and Aaron Boone, had more moves up their sleeves to bring in a more suitable outfielder. However, a recent report suggests that the likelihood of a new signing for the left field position is bleak, due to the team's already high payroll and the financial constraints imposed by the luxury tax.
A left-field dilemma in the Bronx
ADVERTISEMENT
Article continues below this ad
According to recent reports, the New York Yankees have already exceeded last year's payroll by committing to roughly $272 million in player salaries. When factoring in the luxury tax, this number rises above $290 million. Jon Heyman from the New York Post has stated that the team is unwilling to exceed the $293 million threshold, and any potential signing of a suitable outfielder would require crossing this limit.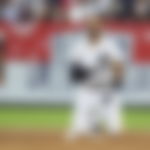 The New York Yankees are now faced with two options for their left field position. First, to rely on rookie Oswaldo Cabrera, who lacks experience in the major league. And second, to rely on Aaron Hicks, who despite being a $70 million acquisition, has consistently underperformed and failed to meet the expectations of the team's fans.
Barring the gap at left field, Judge is safely secured at right field, occasionally rotating to center. Harrison Bader, on the other hand, is the second bankable name in the outfield, who will start otherwise start at center field.
ADVERTISEMENT
Article continues below this ad
Aaron Hicks – a $70 million contract but a disappointment in the park for the New York Yankees
In 2019, the New York Yankees signed Aaron Hicks to a seven-year contract worth $70 million. While the amount may seem minimum for a seasoned player, Hicks' performances in the previous few seasons have been disappointing, and alarming, to say the least. In 2021 and 2022, he batted 0.194 (108 at-bats) and 0.216 (384 at-bats).
ADVERTISEMENT
Article continues below this ad
Now, it is for the Pinstripes front office to decide if they want to cut their payroll to $293 million, or exceed it for a stronger hold in left field. What do you think will the Yankees do? Who will start at the left field on opening day? Let us know your thoughts in the comments below.
WATCH THIS STORY: Is Aaron Judge's $360 Million Deal the Biggest New York Yankee Contract of All Time?
Edited By: Abhishek Kumar