'A Baseball Virtuoso'- LA Angels' Shohei Ohtani Reveals Secret Behind Being a Two-Way Phenom
Published 06/19/2022, 9:00 AM EDT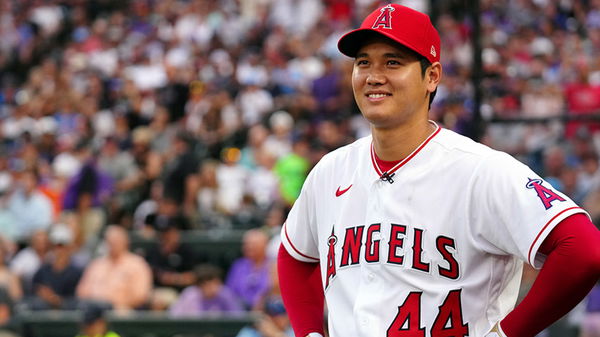 Shohei Ohtani is the best thing that has happened to baseball in the past few years. His mere presence in the ballparks makes the games even more beautiful to watch. Having been playing for over four years in Major League baseball, the LA Angels star is a blessing to the game.
A dynamic force from the mound, and a hitting machine from the plate, Shohei Ohtani is the Rolls-Royce of baseball. Being a two-way player, he brings an extra dimension to his team. Because he can pitch and bat very well. Given his two-way playing style, Ohtani has won multiple games on his own.
ADVERTISEMENT
Article continues below this ad
However, it has not been easy for Ohtani to maintain his consistency as the best two-way player. Because, it needs fitness, stamina, mental strength, and many more ingredients to become as good as him in the ballparks. Recently, the Angels star opened up about his struggle and journey to become a two-way player.
Is Shohei Ohtani the best player in MLB?
Given his career record in the last couple of years, there is no better player than Ohtani in MLB right now. So yeah, I will not be wrong to call him the current best MLB player. But the Angels star has worked very hard to achieve this feat.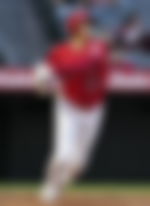 Per a video going viral on Twitter, Shohei Ohtani is explaining the difficulties he goes through to maintain his consistency in the game.
The video is a promo for his documentary by NHK. And it described Ohtani in the best way. The presenter of the video said referred to him as a miraculous player.
[English] SHOHEI OHTANI: A Baseball Virtuoso

A documentary by NHK, it unravels the story behind Ohtani's ability to both pitch & bat at the highest level

Highly recommend you watch this, it shows Ohtani's challenges in the MLB & the things he had to dohttps://t.co/GUOrHPdzA0 pic.twitter.com/s8YSYWcvI2

— 大谷翔平 ⚾ Ohtani Shohei ❶❼ (@shoheisaveus) June 13, 2022
ADVERTISEMENT
Article continues below this ad
"He appeared like a bolt from the blue into the world of Major League Baseball. A formidable pitcher and batter, a two-way player unseen in the modern game. The name of this miraculous player is Shohei Ohtani… He shows no signs of slowing down," the presenter said.
WATCH THIS STORY: Rare Photo Shows 6'7 New York Yankees Star Aaron Judge Looking Normal Next To Shaquille O'Neal
ADVERTISEMENT
Article continues below this ad
Talking about his training, Ohtani said it helps him identify and work on his weaknesses. "Every day, I worried about not performing well. Training each day shows me areas where I can still improve," the Angels star said.
Though the debate will never stop, do you think Shohei Ohtani is the best baseball player in this generation?