After Spring Training Masterclass, Shohei Ohtani Whisks Away in a Luxurious Jet Worth Over $10 Million to His Homeland
Published 03/01/2023, 10:50 AM EST

Follow Us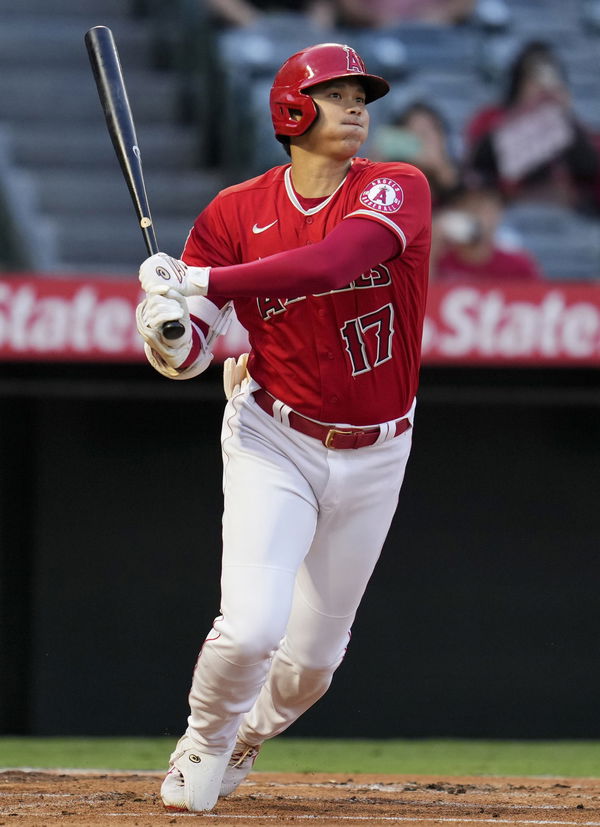 There was once a time, in the countryside of Japan, a young boy named Shohei Ohtani had a burning passion for baseball that flowed through his veins. Born to two athletic parents, his love for the game became as natural as breathing air. But his dreams didn't stop at the boundaries of Japan's baseball league. He had his sights set on a faraway land – the big stages of America. 
Fast forward many years later, Sho-time honed his craft and now the same little kid with stars in his eyes and a dream in his heart is making waves in MLB. The potential $500 million man is now one of the biggest names in the baseball world. Isn't his journey just spectacular? And his recent Instagram update reinforced that even seemingly impossible dreams can become a reality. 
Shohei Ohtani's grand ride to home
ADVERTISEMENT
Article continues below this ad
As Spring Training has come to a close, the two-way sensation embarked on a journey back to his homeland, Japan. But this was no ordinary trip.
 

View this post on Instagram

 
The Japanese sensation who once dreamed of flying to America is now jetting off in a private luxurious Bombardier Global 5000, worth over $10 million! Who could've imagined that the fresh-faced rookie in his debut season would one day be living a life of such grandeur?
ADVERTISEMENT
Article continues below this ad
Although the jet was only rented, it's clear that Ohtani's star power has skyrocketed since his entry into the world of baseball. With the teams that are vying for his attention and will be ready to empty their bank accounts to sign him after this season ends, it's safe to say that this phenom will soon have his own private jet if he desires one. 
The World Baseball Classic is nigh!
Shohei Ohtani, the baseball prodigy who has been compared to legendary Babe Ruth – when he stunned the world with his dual pitching and hitting skills, has returned to his homeland to represent in the upcoming World Baseball Classic. And under the banner of Japan, he has his sights set on victory. Ohtani is also ready to join forces with another baseball sensation, Seiya Suzuki of the Chicago Cubs, to unleash a storm on the grandest stage of them all. 
ADVERTISEMENT
Article continues below this ad
Notably, the World Baseball Classic kicks off on March 8th and fans around the globe are excited about the wild ride! 
WATCH THIS STORY: From Shohei Ohtani to Corbin Burnes – Most underpaid players in MLB
Edited By: Abhishek Kumar