Alex Rodriguez once had an alcoholic moment with $17.5 billion tycoon before becoming bitter MLB rivals.
Published 12/28/2022, 1:57 PM EST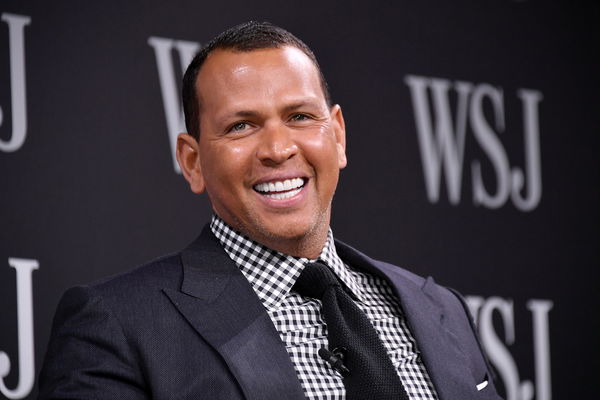 Since retiring from baseball, Alex Rodriguez has become a huge businessman. Rodriguez has invested in a number of different projects and companies. But for the last few years, his biggest pursuit was buying a sports team. While trying to buy the New York Mets, he lost the bid to Steve Cohen. Since then the two of them have not been on the best of terms and A-Rod believes that the deal was rigged.
But according to reports, the two of them were once actually friends. A-Rod and Cohen were spotted hanging out together many years ago. 
Alex Rodriguez and Steve Cohen were once friends
ADVERTISEMENT
Article continues below this ad
According to a report by CNBC, Rodriguez and Cohen were once seen together at a bar in 2014. The report also states that the two were meeting to talk business. So that means that they had to have been familiar with each other at the time. The two of them were part of a group of 8 people, the 6 others being unknown. 
According to Lawrence Delevingne of CNBC "The two had drinks Sunday night at The Peninsula hotel bar in Beverly Hills, California, on the eve of their attendance at the Milken Institute Global Conference, according to people with direct knowledge of the meeting." Cohen and Rodriguez reportedly refused to comment on the meeting. Furthermore, they did not reveal any details of what was discussed at the meeting. 
ADVERTISEMENT
Article continues below this ad
But the relationship that they had, be it friendly or neutral, has now turned to dislike. Rodriguez was furious when he lost the bid to Cohen and the way it happened. This soured any possible friendship that might have been possible between them. But the Yankee legend was soon able to fulfill his dream of owning a sports team. 
A-Rod bought the Minnesota Timberwolves in 2021
Alex Rodriguez teamed up with former Walmart e-commerce CEO Marc Lore to buy the Minnesota Timberwolves for $1.5 billion. This helped him finally complete his dream of owning a sports team.  A-Rod seems to be very happy with his purchase and is enjoying being the owner of the Timberwolves.
ADVERTISEMENT
Article continues below this ad
Watch this story: From Alex Rodriguez to Derek Jeter: Here are the top 5 richest mlb players of all time
He posts images and videos of the team regularly on social media. But despite having bought the Timberwolves, A-Rod will find it difficult to forget losing the Met's bid to Cohen. What do you think about the fact that Alex Rodriguez and Steve Cohen were once seen in a bar together? Please share your thoughts in the comments below.