Alex Rodriguez Once Left Derek Jeter and His Wife in Splits Without Saying a Single Word After His Infamous MLB Suspension
Published 01/24/2023, 11:30 AM EST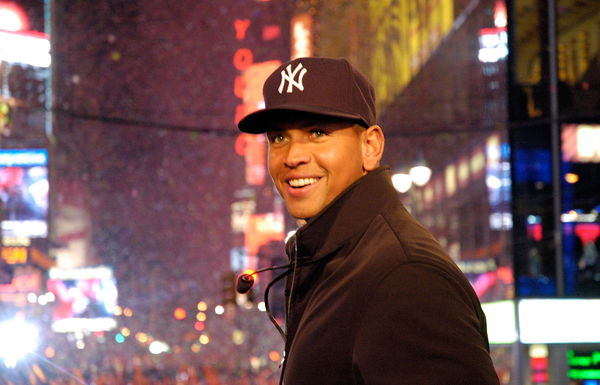 Former baseball player Alex Rodriguez stayed in Major League Baseball for over two decades. He played for three different teams, primarily for the New York Yankees. During his time in the Bronx, he suffered setbacks that caused a massive hit to his career. A-Rod took the first hit to his career when the Mitchell report that came in 2007. It had revealed his name among others who tested positive for PEDs in 2003. Later, in 2013, he got suspended for the rest of the 2013 season and the complete 2014 season because of his connections to the Biogenesis Scandal. 
After a year of sitting at home, he returned stronger on the field. A couple of months after his comeback, he appeared at the ESPY awards. There he made former captain Derek Jeter and his then-girlfriend laugh. He did so without saying a word about his infamous MLB suspension. 
What did Alex Rodriguez say that made Jeter laugh?
ADVERTISEMENT
Article continues below this ad
As the ex-Yankee made his way to the stage of the Excellence in Sports Performance Yearly (ESPY) award show, he brought a person with him. That person was named Ken Jeong. He was the official spokesperson of A-Rod. Apparently, Rodriguez has hired Jeong to make a statement of apology on his behalf. He did not want to say anything after his humble comeback in the ballpark. 
Then, as the then Yankee proceeded to give Jeong a paper to read from, the spokesperson said, "To my fans, fans of baseball, and to fans of fair play everywhere, I'm sorry. I'm sorry that Jon Snow died on the season finale of Game of Thrones."
ADVERTISEMENT
Article continues below this ad
This bit of apology statement was enough to make the Hall of Famer Derek Jeter and his wife laugh. Even though he was supposedly apologizing for the mistakes that caused his suspension, he left the couple and others in the audience in splits.
What was the Biogenesis scandal?
In 2013, the Biogenesis Clinic of America and MLB Players were embroiled in a scandal. Which later got called 'The Biogenesis Scandal.' Many players were engaged with the clinic. It was also in charge of distributing performance-enhancing medications. Specifically, it distributed human growth hormone. The growth hormone aided the athletes' performance in the field. Also, the clinic is no longer in operation. The MLB then suspended all thirteen players associated with the clinic. At the same time, A-Rod served the most prolonged suspension.
ADVERTISEMENT
Article continues below this ad
Watch this story: From Derek Jeter to Alex Rodriguez: Ranking the richest New York Yankees contracts of all time
How did you like A-Rod's apology statement via his spokesperson? Let us know in the comments below!
Edited By: Akash Pandhare