'Almost Became a Boston Red Sox'- Alex 'A-Rod' Rodriguez Once Recalled Cocktail-Fueled Conversation That Led Him to Sign With New York Yankees Over Rivals Boston Red Sox
Published 05/11/2022, 9:00 AM EDT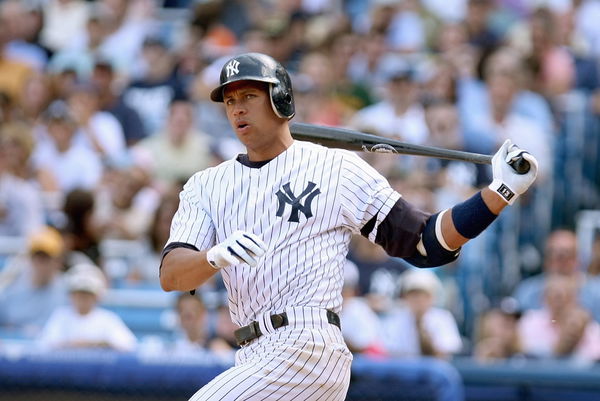 Alex 'A-Rod' Rodriguez has inarguably been the biggest name in Major League Baseball for over a decade. It has been over five years since the New York Yankees legend retired from baseball. But none of the current players are even close to him in terms of popularity.
Having played for over 20 years in MLB, A-Rod established himself as one of the baseball greats. Especially after coming to the New York Yankees, A-Rod became a legendary player. However, it was not easy for Alex to sign for the Yankees. Because, before agreeing upon a deal with the Yankees, he was also in negotiation with the Boston Red Sox.
ADVERTISEMENT
Article continues below this ad
His journey from being an ordinary boy from the streets of Miami to signing a deal with the Seattle Mariners, then going to the Texas Rangers and ultimately playing for the Yankees, has not been as easy as it seems.
Alex 'A-Rod' Rodriguez was about to be an active Boston Red Sox player
After playing for over half a decade with the Mariners, A-Rod signed with the Rangers. However, his stint in Texas did not last long. In 2004, when A-Rod was a free agent, he was in a negotiation with the Boston Red Sox.
However, this deal did not entirely mature between both parties despite the fact that the Red Sox did indeed wrangle him onto the roster, much to the chagrin of the league.
The MLB nixed the deal since it came with a pay-cut for the then-highest paid pro ballplayer in the league.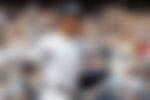 Talking to GQ Sports, Alex 'A-Rod' Rodriguez revealed he agreed to sign for the Yankees while having a cocktail. "I almost became a Boston Red Sox, and that deal fell apart. Right before spring training in 2004, I sat next to Brian Cashman…" A-Rod said. "I am not a drinker, but I was having a cocktail that night. Brian Cashman early in the dinner, says to me, "would you ever consider moving to third base and becoming a Yankee?"
Notably, A-Rod was devastated after his deal fell apart with the Red Sox. But everything happens for a reason. A-Rod asked Cashman if he wanted him at the Yankees. And two weeks later, he signed for the most successful MLB franchise.
ADVERTISEMENT
Article continues below this ad
"I was demoralized. Because the deal with Boston fell apart. After having my fourth cocktail, I said, "Hey, were you serious about moving to third base?" He goes, "Dead serious…" Two weeks later, we were having a press conference in Yankee Stadium with George Steinbrenner. And I became a Yankee," A-Rod added.
A-Rod in MLB
ADVERTISEMENT
Article continues below this ad
Debuted in the 1994 season, Alex has won everything that a baseball player can win. With the Yankees, he won his only World Series title in the 2009 season. In 2016. The Yankees legend bid farewell to the game.