"Get Rid of Her, and Marry Me!"- Alex Rodriguez's Fellow Shark Once Took a Sharp Jibe at His Ex-flame Jennifer Lopez
Published 11/27/2022, 8:39 AM EST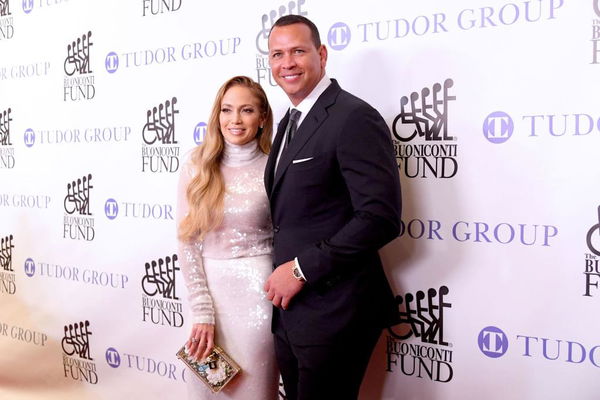 Ever since the end of Alex Rodriguez's marriage in 2008, the slugger, through his accolades in the park, became a lady's favorite. Analogous to that, pop sensation Jennifer Lopez fell for him, and the couple started dating in 2017. However, his relationship with JLo never stopped others from expressing their adoration toward the Yankees' baseman. And that's exactly what American businesswoman Barbara Corcoran did.
In an interview with the Entertainment Times from 2017, while standing alongside the MLB legend Alex Rodriguez, Barbara Corcoran attacked his beau Jennifer Lopez while subtly expressing her adoration towards the shortstop-turned-baseman. The interview took place behind the Shark Tank set, shortly before A-Rod's appearance on the show.
ADVERTISEMENT
Article continues below this ad
Barbara Corcoran took a dig at Jennifer Lopez while standing alongside Alex Rodriguez
On being asked about how Jennifer Lopez would fare on the show, Barbara playfully said, "I would hope that she would do terribly. He'd see the light, get rid of her, and marry me. That's what I wish."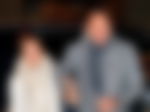 After a humorous response, the host quickly turned to A-Rod and asked him his opinion on the same question. Without any hesitation, A-Rod disagreed with Barbara and stated that JLo would do pretty well on the show.
He said, "She would do awesome. She's done so many wonderful things, but I think she has a great gut and instincts. She's also a New Yorker like us, from the Bronx and I think she would do fantastic."
A-Rod's popular second innings after his first retirement
ADVERTISEMENT
Article continues below this ad
Alex Rodriguez played his last MLB game in 2016. And with that, a glorious, controversial, yet memorable career of another Yankees legend came to a fitting end. Ever since his retirement, A-Rod continued the grow A-Rod Corp and the realm of real estate.
Today, while A-Rod Corp is at a brand new level, he's also the chairperson of Presidente Beer and the NBA's Minnesota Timberwolves. Simultaneously, his career in the broadcasting world has also significantly taken off with various appearances on Fox, along with the entire National League postseason.
ADVERTISEMENT
Article continues below this ad
Watch this story: "I'm having Tom Brady talk to her": MLB legend Alex 'A-rod' Rodriguez recruits legendary QB to help his eldest daughter make an important life decision
What are your views on Alex Rodriguez's second innings? Let us know your thoughts in the comments below.
Edited By: Abhishek Kumar