Baseball Insider Makes His Bold Prediction for Two-Way Star Shohei Ohtani's Upcoming Free Agency Post the 2023 Season
Published 12/24/2022, 9:45 AM EST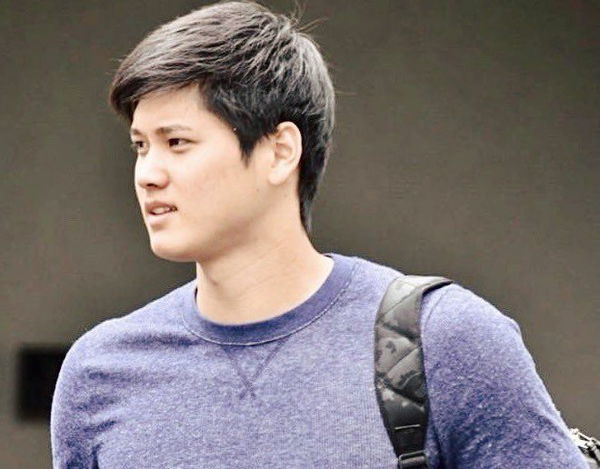 Even though there are no baseball games for almost a couple of months, the ongoing MLB offseason has been providing all sorts of entertainment to baseball fans. While many free agents are having a great time this offseason, there is one superstar player who will probably explode the MLB market in the next year. Yes! With one year still left in his contract with the LA Angels, two-way phenom Shohei Ohtani will be a free agent after the 2023 season. And while there is still a year left in Ohtani's free agency, an MLB expert has already predicted Ohtani's next destination.
He has not only predicted but is also quite sure that AL MVP 2021 will be, with no doubt, leaving the LA Angels to come sign with one of the teams of the National League. 
Where is Shohei Ohtani going to end up in 2024?
ADVERTISEMENT
Article continues below this ad
In a recent interview, Steve Phillips, an MLB insider, predicted the Anaheim star is going to end up with the New York Mets as soon as he enters free agency after wrapping up the 2023 season. He also added that the Mets owner Steve Cohen is going to do everything possible in his hands to make sure Ohtani signs with the Mets. 
"What Steve cohen wants, he gets. When you have as much money as he does, owning the baseball team is not where he makes a living. It is a toy. Shohei Ohtani will be the best toy available after the season. He's going to be a Met. He will be a Met.," said Phillips. 
According to Phillips, Cohen would be willing to pay as much as possible to have Ohtani by his side. Additionally, he said that a few hundred million wouldn't hurt the $18 billion economy that Cohen has built for himself.
How did fans react to Phillip's comments on Ohtani?
While some of the fans liked the prediction by Steve, others think if Ohtani leaves the Angels, it would be for the Dodgers and not any other team. Whereas, a few think that it would be a fun and entertaining thing to see in the next season. 
That will be fun to watch and hear about the Mets and Dodgers going war over him. We would love to see those presentations

— Jim (@jimg358) December 23, 2022
If Ohtani leaves the Angels it will be for the Dodgers. Multiple teams will offer the $$$ it will be preference and Ohtani likes west coast and no money makes NY a west coast team.

— Matthew Biwersi (@mattyball71) December 23, 2022
Red Sox will "show interest", Mets will show $$$

— Derek Poirier (@DerekpVT) December 23, 2022
He's definitely a dodger lol. Dodgers been quiet this whole offseason probably to go after ohtani hard next offseason

— Shawn Claybon (@ClaybonShawn) December 23, 2022
ADVERTISEMENT
Article continues below this ad
ADVERTISEMENT
Article continues below this ad
As for the fans, considering it one of the easiest predictions to make, where do you think Ohtani will end up after the 2023 season concludes? Tell us your views in the comments below.
Watch this story: 5 movies for every baseball fanatic
Edited By: Abhishek Kumar