"Being Completely Overmatched Was Something I Had to Overcome" – Yankees Icon Derek Jeter Gets Brutally Honest When Revisiting His Biggest Failure
Published 07/27/2022, 2:25 PM EDT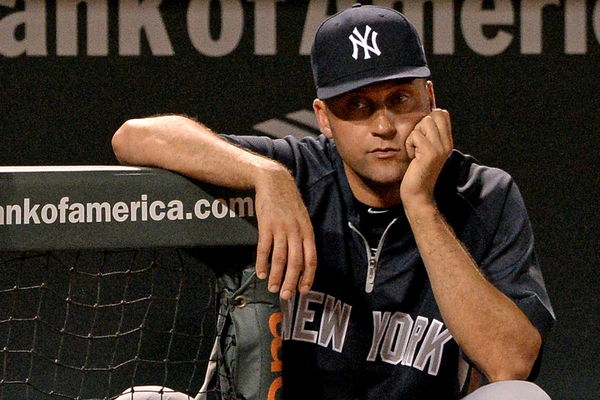 Baseball legend Derek Jeter revealed a lot about his life in his newly released docuseries titled 'The Captain'. Jeter has gone into detail talking about the good and bad experiences of his life since childhood. The docuseries has been like a filmed diary entry, revealing information about Jeter's life that was never known before.
ADVERTISEMENT
Article continues below this ad
Recently promoting the docuseries in an interview with ESPN, Jeter discussed yet another chapter of his life.
ADVERTISEMENT
Article continues below this ad
Derek Jeter is a former baseball legend and an iconic representation in the New York Yankees jersey. Jeter began and ended his MLB career, remaining loyal to his Yankees family from 1995 till retirement in 2014. Never changing his team even once, Jeter achieved the heights of sporting success that many players only dream about. He got the deserving honor of a Hall Of Fame induction in 2020.  
Watch This Story – New York Yankees Legend Derek Jeter Scripted The Perfect End To His Career With This Iconic Walk-off Single 
Even champions struggle and go through poor phases. So, Derek Jeter wasn't an exception in that matter either. Jeter went through many highs & lows, both in his playing career and personal life. In a recent interview with ESPN to promote his docuseries, Jeter talked about his biggest failure. 
Derek Jeter: Confronting and overcoming his biggest failure 
During his playing days, Derek Jeter often found a way to win out of nowhere. It was as if Jeter signed a deal with victory. But that was not always the case. Jeter was successful only after fighting through many failures on the way. It was his ability to overcome hurdles that made him a champion.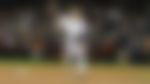 While recently promoting his new docuseries 'The Captain' in an interview with ESPN, Jeter got asked about his biggest failure. Jeter started off by giving a little background information about his childhood. He talked about hailing from the small town of Kalamazoo in Michigan, which wasn't a hotbed for baseball, back in the day. 
Jeter said, "Usually the better players in high school come from warm weather climates, whether it's California or Texas or Florida. And so I basically threw out little league in high school, hadn't really struggled. Right?!!! And when I signed professionally being completely overmatched and not knowing… Failing for the first time and it feels like everyone's looking at you."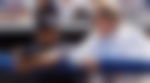 ADVERTISEMENT
Article continues below this ad
He further added, "So I think learning to deal with failure. Especially in this sport, which everyone has got to deal with at some point. But being completely over-matched was something I had to overcome early into my career." The interview host Hannah Storm then tried to go further into details of Jeter's struggles. But Jeter jokingly said that he tries to forget his struggles. 
Derek Jeter: Life after the retirement 
Having retired from baseball in 2014 as an all-time great player, Derek Jeter bought an MLB team. Jeter was the co-owner and CEO of the Miami Marlins from 2017 to 2022. Now Jeter lives a happy family life with his wife Hannah and their three daughters. His docuseries 'The Captain' was released on July 18th at ESPN and ESPN+. 
ADVERTISEMENT
Article continues below this ad
Do you think Derek Jeter got the better of his failures?