Alex Rodriguez's Sworn Enemy Looks Set to Take On Boxing Legend Mike Tyson With a Bold Move
Published 03/15/2023, 12:58 PM EDT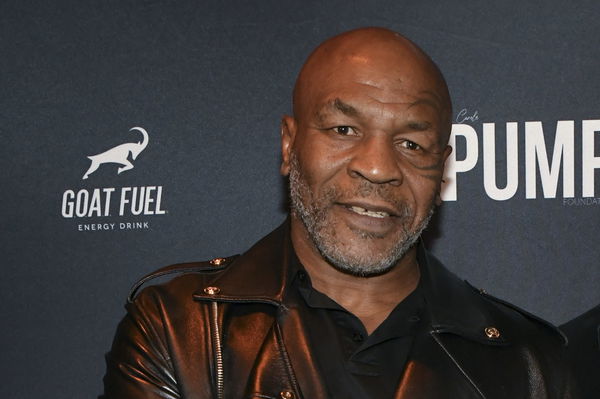 Mike Tyson has become a super entrepreneur in the years after his retirement from professional boxing. Tyson was a legendary fighter and earned upwards of $400 million during his career. But in 2003, he filed for bankruptcy, caused by his lavish lifestyle and exorbitant purchases. The boxing legend has since turned his life around with smart investments and by being slightly more careful.
One of his biggest investments is in the cannabis industry. It is a continuously growing market that is projected to earn $18.3 billion in North America in 2023 alone. Most recently, a former 2-time World Series Champion and Alex Rodriguez's sworn rival also announced his entry into this growing market.
Jose Canseco has started his own Cannabis Brand
ADVERTISEMENT
Article continues below this ad
Cannabis and cannabis-based products have formed a fast-growing industry that many entrepreneurs are diving into. This includes athletes as well, as they look for a way to produce safe and innovative cannabis-based products. Mike Tyson has been involved in the industry for years, setting up Tyson 2.0 in October 2021. Most recently, 2-time World Series and MLB legend Jose Canseco has entered the industry and launched his brand, Jose Canseco's 33. 
Canseco shared a Tweet, with a screenshot of details for the launch party of his brand. The former baseball legend looks ready to compete with Tyson in this industry. He has also butted heads with Alex Rodriguez multiple times over the years. Notably, the former A's slugger even accused A-Rod of cheating on Jennifer Lopez. 
ADVERTISEMENT
Article continues below this ad
Getting back to the cannabis industry, Tyson reportedly earns around $900,000 per month from Tyson 2.0 alone. It is a venture that is truly paying dividends for the boxing legend. It helps that Tyson is truly interested in the industry and has been a fan of cannabis for years. But Canseco may be out to fight for some of his customers.
Mike Tyson once revealed the amount of Cannabis he smokes in a year
Since its legalization in America, Mike Tyson has been heavily involved in cannabis. The former boxing great once admitted to spending almost $500,000 a year on marijuana. But he has taken that interest and entered the booming cannabis industry and building himself a lucrative business.
ADVERTISEMENT
Article continues below this ad
Watch This Story:  Movies and Documentaries About Mike Tyson Every Fan Must Watch
It will be interesting to see if MLB legend Jose Canseco has similar success with his brand, Jose Canseco's 33. Do you think Canseco will get success in this venture? Kindly share your opinion on the topic below!
Edited By: Abhishek Kumar