Resurfaced Photo of Mike Tyson With Derek Jeter's Brotherly Figure Sees the MLB World Revisit Their Dark Past
Published 01/19/2023, 2:30 PM EST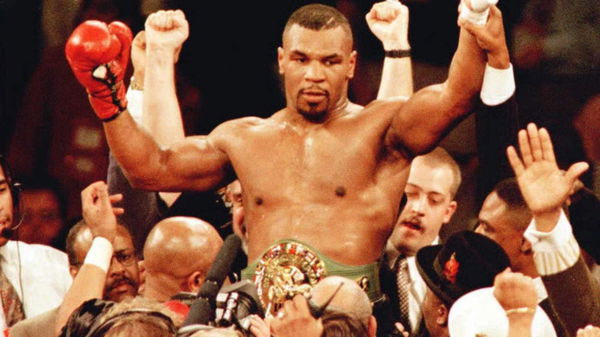 It's always fun to see when stars from two different sports come together and watch worlds collide. Sometimes the celebrities are friends off the courts or related to each other. And sometimes they're fans of the other sport and respect the players. Whatever the reason, fans love watching sports stars from different fields come together. Recently, a re-surfaced photo of boxing legend Mike Tyson and former Mets star Darryl Strawberry has fans in a tizzy.
Mike Tyson, nicknamed "Iron Mike" and "Kid Dynamite" was once known as "The Baddest Man on the Planet" because of his boxing skills. Darryl Strawberry, a baseball legend on the other hand, played in the MLB for 17 seasons and was one of the most-feared sluggers, popular for his home runs. The two athletes were good friends off the court and were seen in more than a few pictures together.
Mike Tyson and Darryl Strawberry pose in a strange photo together
ADVERTISEMENT
Article continues below this ad
In a photo shared by Baseball History Nut on Twitter, Strawberry stands holding a baseball bat with his mouth open and eyes closed, as if caught in the photo while talking. Tyson stands beside him, facing the camera, looking rather unenthusiastic to be there. The two are standing in what is probably a baseball field, surrounded by red bleachers and a few other people.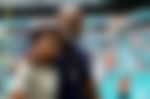 Along with Doc Gooden, another MLB star, the trio has another famous photograph where Tyson jokingly delivers a right-handed punch to Gooden's face. And while these stars might be icons when it comes to their professional lives, their private lives were somewhat lacking. Their personal struggles sometimes got in the way of their playing, and fans did not hold back on commenting about that.
Twitter users don't hold back from referring to the notorious olden days of the athletes
More than their accomplishments, Tyson and Strawberry are perhaps more famous, or infamous, for their bad decisions outside of their sport. One thing both of them had in common was a drug addiction and alcoholism, which sometimes affected their playing. And fans certainly commented on that.
We all just tested positive for cocaine just looking at this picture

— Troy Milne (@TroyMilne6) January 18, 2023
I got the white stuff! Ok man I will see you after the game or he'll maybe during the gsme!

— David Waters (@policemusic1983) January 19, 2023
2 guys not bashful at the cocaine table

— Brian Flynn (@BFly1969) January 18, 2023
ADVERTISEMENT
Article continues below this ad
Those two had fun after the game.

— David M. Scott (@Davidmscott12) January 18, 2023
While it's always fun for people to see resurfaced photos like these, maybe the stars themselves wouldn't want to revisit some memories.
ADVERTISEMENT
Article continues below this ad
WATCH THIS STORY – The Most Ridiculous Mike Tyson Stories Ever Narrated
The late 20th century sure had some wild decades. What's your favorite sports photo from the time?
Edited By: Abhishek Kumar