Business Mogul Alex Rodriguez Pitches Ingenious Idea to Bring 'Glory Days Back' and Make MLB as Mainstream as NBA and NFL
Published 08/11/2022, 1:14 PM EDT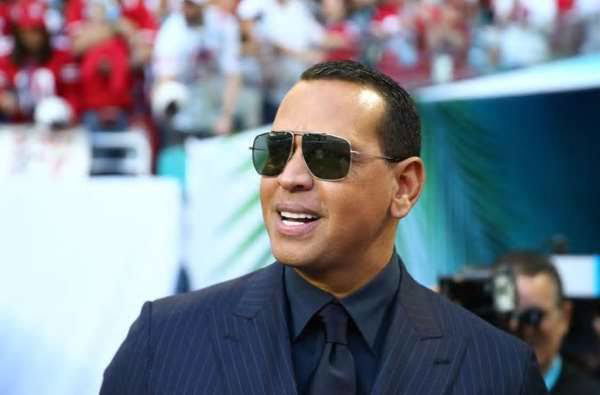 Former Yankee shortstop and third baseman, Alex 'A-Rod' Rodriguez played 22 MLB seasons, is a 14-time All-Star, and is undoubtedly one of the greatest baseball players of all time. A-Rod, who is now an entrepreneur and philanthropist, has maintained a very active social media presence.
Recently, A-Rod took to his social handles with a brand new proposal for professional and Major League Baseball. Along with that, he also gave a shout-out and appreciation to Sunday Night Baseball for their telecast from last Sunday. The commentary team from Sunday, Karl Ravech, David Cone, and Eddie Perez interviewed Juan Soto live in the game. While Juan answered questions, he ran to take a catch. A-Rod said, "It was compelling, it was educational, and I learned a great deal about Juan Soto."
ADVERTISEMENT
Article continues below this ad
What is Alex 'A-Rod' Rodriguez's idea?
Following the shout-out, A-Rod immediately jumped onto his new ingenious idea for MLB. He introduced his idea by talking about retaining the culture and celebrations of American festivals by blending them with a sport. He presented the examples of the NFL owning Thanksgiving Day and the NBA celebrating Christmas.
Here's my ⚾️ idea, let's hear yours.

What are 3️⃣ things you would do to make our game more fun, dynamic, and exciting to connect with the younger generation? ⬇️ pic.twitter.com/aaASwjZ1tS

— Alex Rodriguez (@AROD) August 11, 2022
Similarly, A-Rod felt that "4th July is a great opportunity," since there is no other sport like basketball, football, or soccer that celebrates American Independence Day, it could be a significant break for baseball. Moving on, he added, "This is the opportunity where you also get to see interviews with the greats like Aaron Judge, Bryce Harper, Juan Soto, Trea Turner, and Mike Trout."
Finally, he concluded by saying, "I believe if we tell the stories, reveal who they are, this is one way to bring the glory days back to baseball." The ambition behind this proposal is about mainstreaming and commercializing the MLB like the NBA and NFL.
If Alex 'A-Rod' Rodriguez became commissioner for a day
ADVERTISEMENT
Article continues below this ad
Earlier this year, during ESPN's KayRod Cast of the Phillies-Mets Sunday Night Game, A-Rod spoke about changes he would implement if he were the commissioner for a day. He spoke about making the strike zone wider and shorter and including cameras in batting cages. He also spoke about illegal defenses and more pitchers on the roster. Finally, he mentioned NBA and NFL-like entertainment in televised games.
ADVERTISEMENT
Article continues below this ad
Speaking like a true business mogul, A-Rod has proposed multiple ideas to commercialize baseball. What do you think of these ideas? Can they work as long-term solutions?
Watch this Story: Here's a Quick Look At Five Things Legendary Alex A-Rod Can't Live Without
Edited By: Rupak Kumar Jha