Months After Taking a Dig at Derek Jeter, $315 Million Worth Mets Player Called Him One of His Favorites
Published 12/25/2022, 6:50 AM EST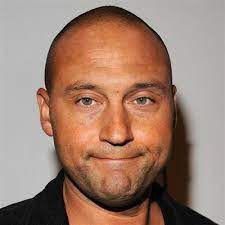 Last year, the Houston Astros' shortstop made a rather harsh comment about the Yankees icon Derek Jeter. In one of his interviews, when he said that Jeter did not deserve any of the Golden Gloves, he won during his time with the New York Yankees. Notably, it clearly meant that he was not so keen on Jeter. He also received a lot of hate for his comments about the former shortstop. But then, in yet another interview, the shortstop contradicted himself over what he felt about Jeter. 
That player is none other than the New York Mets' recent $315 million acquisition, Carlos Correa. And when talking about Correa, the 2017 World Series winner is not having a great time as a free agent this offseason.
What did Carlos Correa say about Derek Jeter?
ADVERTISEMENT
Article continues below this ad
In July this year, while still in the ballpark, Correa was asked about his favorite players growing up. Shockingly, out of the three players that Correa named, Jeter was also one of them. 
"I was a total shortstop growing up, loved the position. So I loved to look at total shortstops like Jeter, A-Rod, Tulo (Troy Tulowitzki). Those were the guys I looked up to growing up," confessed Correa. 
ADVERTISEMENT
Article continues below this ad
At the time the video of Correa's confession came up, he received some brutal comments, most of which contained about going contradicting himself on Jeter. 
Did Correa put his career in jeopardy?
A few days ago, the San Francisco Giants proudly announced signing free agent Carlos Correa for $350 million. However, only a couple of days later, they announced the deal fell apart because the management had issues with Correa's medical examination. They seemed to have concerns about his surgically repaired lower right leg.
ADVERTISEMENT
Article continues below this ad
Watch this story: 5 movies for any baseball fanatic
Then Correa went ahead and signed another deal with the New York Mets for $315 million. All was going great for the shortstop until the same reason put Correa and the Mets' deal in jeopardy. Although both parties are discussing the situation right now, it is still unclear whether the Mets would still be going forward with the deal without any restructuring or not. Given recent developments, do you think Correa's yet another deal will fall apart? Let us know your views in the comments below.
Edited By: Abhishek Kumar