Derek Jeter's Ex Mariah Carey Once Defied Bitter Rival Jennifer Lopez's Jaw Dropping Performance With the Cold Shoulder
Published 12/25/2022, 10:35 AM EST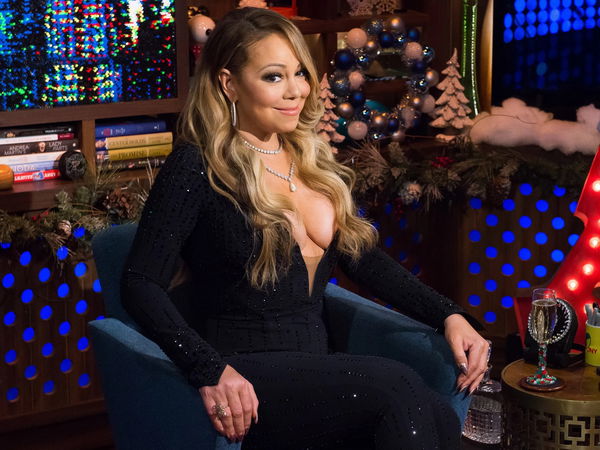 During his playing days, if Derek Jeter had a rift with someone, then it was none other than his Yankee teammate Alex Rodriguez. Not many people know, but their exes, Mariah Carey and Jennifer Lopez, also share a very silent rivalry with each other. The feud between the pop icon Mariah Carey and multi-talented Jennifer Lopez has been going on for more than two decades now. Every now and then, something happens that adds fuel to the already ignited fire. Over the past few years, the two stars have thrown shade at each other multiple times.
Back in 2013, more than a decade after dating Jeter, Mariah Carey once publicly defied JLo by staying nonchalant at one of her biggest performances. 
What did Mariah Carey do that publicly showed her indifference towards Lopez?
ADVERTISEMENT
Article continues below this ad
In 2013, Songbird Supreme, Mariah Carey, appeared as a judge on the show American Idol. But the travesty that took place had happened on the show's grand finale. Carey's arch-rival JLo had appeared for a guest performance on the big day.
JLo notably had a wonderful performance that got a standing ovation from the audience and the judges but except for one person. Her adversary, Mariah Carey. Carey hadn't stood up at first. But since everyone else stood up but her, she forcefully stood up with a blatant expression on her face.
ADVERTISEMENT
Article continues below this ad
This not-so-silent war has been going on since the time they both had just come into their careers. Decades later, the duo has not cooled down a bit. And from the looks of it, it does not look like happening anytime soon. 
How did their ex-boyfriends create their rift?
The story of Carey and Lopez has not died even after more than two decades. In the same manner, Alex Rodriguez and Derek Jeter having rifts is still a thing that gets talked about. It started when Rodriguez signed the biggest contracts in MLB history at the time. The signing of a big contract and comment toward Jeter was the start of their friendship going into turmoil.
ADVERTISEMENT
Article continues below this ad
Watch this story: From Alex Rodriguez to Derek Jeter: Here are the top 5 richest MLB players of all time
But before that, the two athletes were close enough for people around to tease them for being boyfriends. And now, although Jeter says that it's now done with, people still believe that their rift is still there. Do you believe everything is sorted between A-Rod and Jeter now?
Edited By: Abhishek Kumar