"Everybody F*cking Shut the Fu*k Up!"- Watch as Tim Anderson Sends a Fiery Message to New York Yankees Fans After Sinking a Clutch Three-Run Homer
Published 05/22/2022, 10:33 PM EDT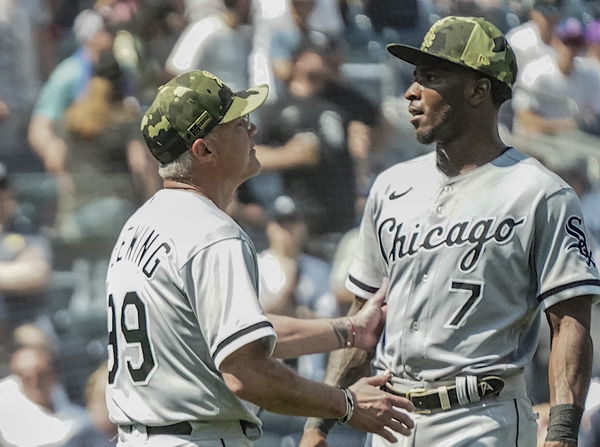 The drama between the Chicago White Sox and the New York Yankees continues to boil over following yesterday's bench-clearing near-brawl than unfolded at Yankees stadium. Chiefly, White Sox shortstop Tim Anderson had a vitriol-fuelled message for Yankees fans after he sunk a three-run homer and ran the bases.
Yankees star Aaron Judge could do nothing but watch the ball float over right field as a charged-up Anderson yelled out profanities to the crowd, and it's clear that yesterday's controversial run-in with Josh Donaldson and the entire Yankees bench has spurred him on to put on a show.
ADVERTISEMENT
Article continues below this ad
Said Tim Anderson to the Yankees home crowd, "everybody f*cking shut the fu*k up!"
The incident in question is when Donaldson called Tim Anderson "Jackie", a reference he said was a harmless call-back to a 2019 interview where Anderson labeled himself as the 'new Jackie Robinson' of the league. However, Tim Anderson believes there are racial undertones to these comments, a claim that Josh Donaldson vehemently denies.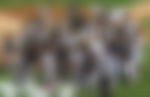 "So, the first inning, I called him Jackie. Let me give you a little context to that. 2019, he came out in an interview and said that he was the 'new' Jackie Robinson of baseball. He's going to bring back fun to the game and 2019 8 played for Atlanta, we actually joked about that on the game. I don't know what's changed, and I've said it to him in years past, said Josh Donaldson." [h/t nypost.com]
WATCH THIS STORY: New York Yankees Star Aaron Judge's Impressive Workout Routine
New York Yankees pitching coach faces ejection in high intensity game
ADVERTISEMENT
Article continues below this ad
The high octane drama involving Tim Anderson hasn't died down in any way and Yankees pitching coach Matt Blake experienced that firsthand when he was ejected from the game. Blake brought up a missed call wherein the umpired didn't seem to see the ball hit Tim Anderson's foot on a nonreviewable play.
Yankees pitching coach Matt Blake gets ejected after umpires don't see the ball hit Tim Anderson's foot. Play was not reviewable pic.twitter.com/Ie7gq30fbG

— Talkin' Yanks (@TalkinYanks) May 22, 2022
ADVERTISEMENT
Article continues below this ad
The final scoreline reading 5-0 for the White Sox clearly indicates their aggressive playstyle coupled with clutch pitching on the mound was the decider in this match-up with the New York Yankees who move on to play the surging Baltimore O's.