"Everybody Wasn't Doing It…" – When Yankees Legend Derek Jeter Defended Baseball Players With No Ties to Steroids, While Addressing Teammate Alex Rodriguez's PED Scandal
Published 08/27/2022, 8:30 AM EDT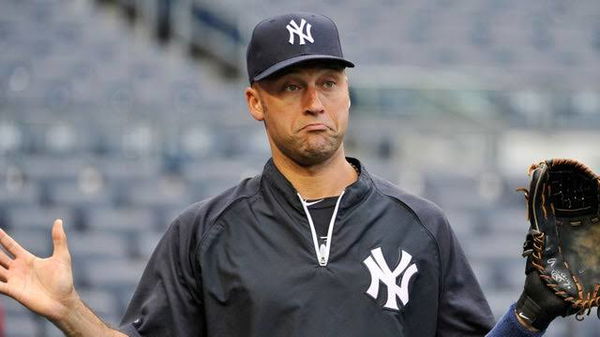 Back in the day, Derek Jeter was a skilled player, leader, and sportsman altogether. At a time when baseball got riddled with the steroid scandal, some New York Yankees players came under the scanner too. But Jeter, being the clean-cut professional, was not one of those players. However, he was also sympathetic towards those found to be involved in PED intake. 
Derek Jeter is a legendary baseball icon and one of the most memorable contributors to the sport. He played his entire MLB career as a New York Yankees shortstop, achieving tremendous success. In his splendid playing tenure, Jeter was a five-time World Series champion and a 14-time All-Star member. Post-retirement, he got his jersey retired and became a Hall Of Fame inductee. 
ADVERTISEMENT
Article continues below this ad
The charismatic Jeter was always a respected figure in baseball due to his motivating nature. Just as well, he was also very supportive of his teammates. When baseball was fighting against steroid usage among players, Jeter's teammates were found to be involved too. So the media questioned Jeter about his opinion regarding the issue, he stood as a protective shield from any strict criticism of the players. 
Derek Jeter in support of Alex Rodriguez 
All throughout his playing career, Derek Jeter stood as a disciplined role model athlete. But some of his equally talented fellows could not stay away from controversies. One of the most highlighted of those issues was the steroid scandal. It's a matter still crippling the baseball world.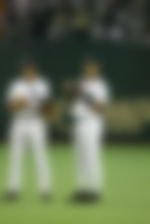 Some big names got caught in the storm, and Alex 'A-Rod' Rodriguez was one of the most prominent figures. Having come under suspicion of PED intake, Rodriguez openly admitted to being guilty of doing so. Another such starry figure was the legendary Roger Clemens, an alleged steroid user. The prime reason why those players are still not in the MLB Hall Of Fame despite their heavyweight achievements. 
Speaking in an interview addressing the Alex Rodriguez issue and the whole steroid scandal, Jeter said, "People always ask that question you know, do you feel as if somebody cheated?!!!! First and foremost, you teach yourself. And I think that's the message that needs to be out there. And also, I think the biggest message that needs to be out there is everybody wasn't doing it." 
Read More – 'I Lost My Way'- Alex 'A-Rod' Rodriguez Gets Candid on Receiving the Longest Suspension in MLB History for Using Performance-Enhancing Drugs
ADVERTISEMENT
Article continues below this ad
Jeter added saying, "I mean, you hear people saying this is a steroid-era. There are few players in this era taking steroids. But it wasn't a steroid era. I mean, you have a 100 and some people failed the test. But how many people are in the Major League, it's 1200? You have 1100 people that haven't done it. Well, I think you have to learn about it." 
The epitome of a genuineness 
While speaking in the interview, Jeter repeatedly focused on the need for empathy toward players. Moreover, he underlined the necessity of counseling in such a competitive setting. Jeter's father is a counselor on drug and alcohol abuse, and so he thanked his role in guiding him in the proper direction. 
ADVERTISEMENT
Article continues below this ad
Watch This Story – From Alex Rodriguez To Derek Jeter: Here Are The Top 5 Richest MLB Players Of All Time 
Do you agree with Derek Jeter's opinions? Let us know in the comments below.
Edited By: Rupak Kumar Jha