'Feels Good to Finally Pull One Off'- Isiah Kiner-Falefa Wins It for NY Yankees With His 1st Home Run; Receives Silent Treatment From Teammates in Fenway Park
Published 08/14/2022, 8:30 AM EDT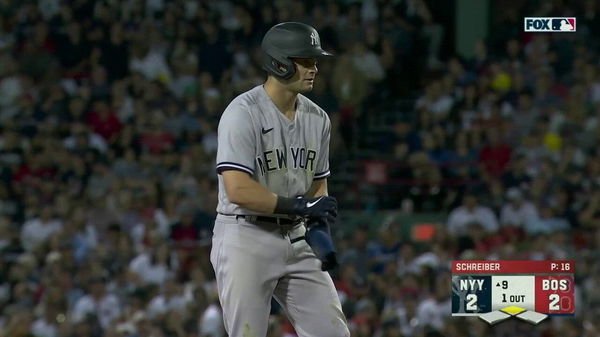 After three consecutive defeats against the Seattle Mariners and Boston Red Sox, the New York Yankees finally win a game against their arch-rival Red Sox. Thanks to a remarkable performance from the Yankees' shortstop, Isiah Kiner-Falefa, the Pinstripes triumphed in Fenway Park on Saturday night.
ADVERTISEMENT
Article continues below this ad
Falefa joined the Yankees only this year, and the 27-year-old shortstop is not having a great season. However, Kiner-Falefa showed his potential when the Yankees needed him the most. Notably, not only did Kiner-Falefa hit his first home run as a Yankee, but he also won the much-needed game against the Boston Red Sox.
ADVERTISEMENT
Article continues below this ad
It is no secret that after the All-Star break; the Pinstripes have been struggling for a win. Not long, but just a couple of weeks ago, the Yankees had the best record this season. But eventually, they are not the same.
Isiah Kiner-Falefa received the silent treatment from teammates for his first homer as a Yankee
Falefa hit a two-run home run in Fenway Park and ensured a 3-2 victory for the Pinstripes. When talking about his performance, Kiner-Falefa said he felt good to hit his 1st homer for the Yankees.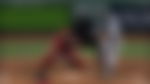 "It feels good to come through with the big homer and small ball, showing off both sides of my game," Kiner-Falefa said. "I'm happy to come out with a win. We've been playing a lot of close games, so it feels good to finally pull one off."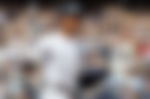 The Yankees' shortstop also admitted that if needed, he will also do the dirty work from the plate.
"I'm glad I was finally able to do what I do," Isiah Kiner-Falefa added. "I can hit the ball around, bunt the ball, do the dirty work."
ADVERTISEMENT
Article continues below this ad
When Isiah Kiner-Falefa was in the dugout after hitting the home run, he was not expecting any surprise celebration. But his teammates gave him a silent celebration to celebrate Kiner-Falefa's first home run.
In a team where hitters like Aaron Judge, Anthony Rizzo, and DJ LeMahieu are playing, Isiah Kiner-Falefa was the least-expected player to guide the Yankees home. And that too when the Yankees' shortstop is struggling from the plate.
ADVERTISEMENT
Article continues below this ad
WATCH THIS STORY: New York Yankees Star Aaron Judge's Impressive Workout Routine
Do you think Isiah Kiner-Falefa can continue his form for the rest of the season?