From Monuments at Yankee Stadium to Restructuring Camden Yards: Top 5 Quirky MLB Ballparks
Published 05/19/2022, 8:00 AM EDT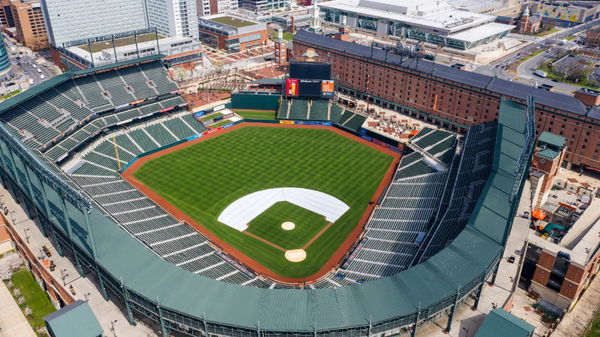 Baseball is not only just a normal game, it is the game of inches and a lot of skills and luck. At times, MLB games might be very boring, but to play this game, one needs to be dedicated and skilled. However, apart from individuals, the dimensions of the ballparks also play a huge role in this game.
When talking about baseball, how can a baseball fan not know that it is the only sport where every team can have its own customized ballparks? For example, MLB giants, the New York Yankees, have a small ballpark compared to many other MLB sides. In MLB, teams are even allowed to change the dimensions of ballparks if they want to.
ADVERTISEMENT
Article continues below this ad
The most recent example of this is the Camden Yards of the Baltimore Orioles. The changes made by the Orioles in their ballpark have sparked controversies in MLB. But this is not the first time an MLB team has made such changes.
Camden Yards in 2022
Earlier this year, during the off-season, the Baltimore Orioles changed the outfield dimensions of the Camden Yards. It is the first major change in the last 20 years at the Camden Yards.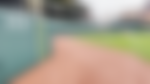 The Orioles have moved the left-field wall 30-foot farther and increased the height of the wall by approximately 5-foot. The Orioles have even received some harsh criticism from the Yankees. Because the other day, Aaron Judge could not get his home run because of the additional dimensions.
Yankee Stadium
The Yankee Stadium has relatively small ballparks compared to other MLB teams. But its right field is even more short, just 318 feet from the home plate, which makes it easy for the lefties to hit home runs. There is a reason the right field is so short at the Yankee Stadium. They have built a short porch towards the right at the Yankee Stadium.
Earlier, the Yankees used to have the monuments of the great players on the field of the old Yankee Stadium.
Minute Maid Park of the Houston Astros
The reason is still unknown why the Astros have a hill on their centerfield warning track at the Minute Maid Park. But sometimes, it helps the center fielders to bring the balls back into the park.
ADVERTISEMENT
Article continues below this ad
Shea Stadium to Citi Field in MLB
Now, known as the Citi Field, the New York Mets' home stadium was Shea Stadium. In 2009, the historic stadium was demolished, and now, it is the parking lot of Citi Field. The Mets have played over 45 seasons in the Shea.
ADVERTISEMENT
Article continues below this ad
Pesky's Pole at Fenway Park
Fenway Park is the home of the Boston Red Sox. Although the Yankee Stadium has a short right field, Fenway Park's Pesky Pole is even shorter. Notably, the Red Sox legend Johnny Pesky once hit a homer around this pole. Since then, it is called Pesky's Pole.