"Go! We Got a Game to Play"- Former Yankees Captain Derek Jeter Once Uncharacteristically Went Off on Reporter Backstage at 2014 All-Star Game
Published 08/06/2022, 5:54 AM EDT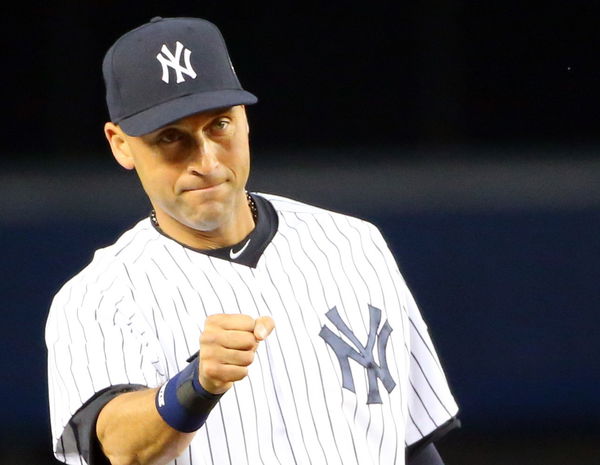 Derek Jeter once broke out of his polite character. It was during the 2014 MLB All-Star game. Not on the field, but rather in the dressing room. Jeter was dealing with the reporter, Joe Buck. 
Derek Jeter is a retired baseball legend and an icon of the sport. Playing with the New York Yankees for his entire MLB career, Jeter is one of the greatest shortstops ever. He is a 14-time All-Star player and won five World Series trophies as a Yankee. While Joe Buck is a famous sports broadcaster covering MLB and NFL games.
ADVERTISEMENT
Article continues below this ad
Joe Buck was broadcasting the 2014 MLB All-Star game. He went into the American League pregame to introduce the players. Buck had some words of appreciation while introducing Jeter. However, Jeter's reaction was not as kind as usual, and he shut Buck down. 
Derek Jeter: Rather focused on the game 
Joe Buck started off by announcing he has entered the American League clubhouse. First up was Miguel Cabrera. Buck introduced Cabrera as the 'Triple Crown Wearer'. Cabrera stared in amusement.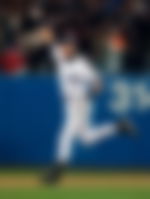 Moving on, Buck pointed towards Mike Trout, sitting with his back to the camera. Buck introduced Trout as 'The Kid' who is not even 23 but playing in his third All-Stars game. Also honoring Trout as one of the best to have ever played the game. 
Then, pointing towards the corner, Buck introduced Robinson Cano, Derek Jeter's former teammate. Last up was the star attraction, Jeter himself. Buck started with, "You got the Captain, Derek Jeter. 14th in…. " 
Read More – Watch: When NY Yankees Star Derek Jeter Broke His Squeaky-Clean Character by Drenching Interviewer in Champagne
ADVERTISEMENT
Article continues below this ad
Jeter immediately cut off Buck, saying, "Let Go! We got a game to play." But while waving Buck away, Jeter did have a smile on his face. So it's unknown whether it was real or if the two were just jokingly playing scripted entertainment. But all of it surely was a hilarious scene.  
The outcome of the game
The 2014 MLB All-Star game was the 85th All-Star edition in baseball history. The American Leaguers went on to beat the National Leaguers by a 5-3 margin. Notably, the last ever All-Star game in Jeter's playing career. The Captain did get his due reward. 
ADVERTISEMENT
Article continues below this ad
Watch This Story – New York Yankees Legend Derek Jeter Scripted The Perfect End To His Career With This Iconic Walk-off Single 
Do you think it was a serious reaction from Derek Jeter? Or was he just joking? Let us know your valuable thoughts in the comments below.