Hall of Famer Derek Jeter to Join Alex 'A-Rod' Rodriguez and Michael Kay for the Kay-Rod Cast for the Big Rivalry Match Up Between the Yankees and the Red Sox
Published 08/09/2022, 7:45 AM EDT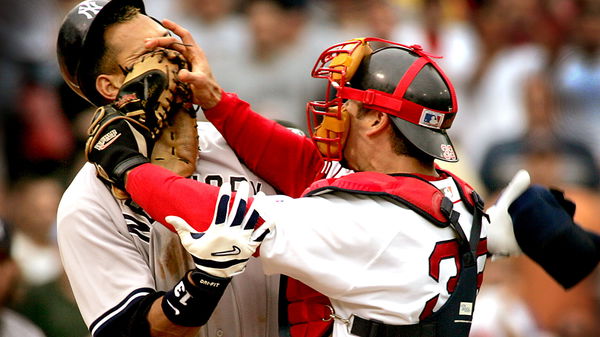 Two baseball legends are going to be in one room. Derek Jeter and Alex Rodriguez will be on the Kay-Rod Cast next week to talk about the big rivalry at Fenway Park. It is the Boston Red Sox v/s the New York Yankees, after all.
ADVERTISEMENT
Article continues below this ad
It will be good to see the Yankees icons together and talk about the game. And maybe about their friendship as well. 
ADVERTISEMENT
Article continues below this ad
One of the fiercest rivalries is between the Yankees and Red Sox
Looking at the baseball rivalries over the years, there are just too many, but the one that tops the chart every time is between the New York Yankees and the Boston Red Sox.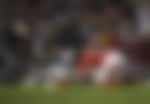 The rivalry between the two teams has not just started but dates back to when the Red Sox traded Babe Ruth to the New York Yankees after the season in 1919. It was also the time when "Curse of the Bambino" started.
It was supposedly a bad omen put on the Red Sox for not winning the world series from 1918 to 2004. Well, 86 years is quite a long time. We can now say that it is one of the oldest rivalries in baseball that has stood the test of time and still stands strong.
This rivalry over the years has seen some extraordinary meetings, brawls between the players, and fandom fights.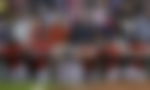 Now, when it is time for the Yankees to play against the Red Sox, it will be interesting to watch the two legends of the New York Yankees talking about it. 
No wedge anymore between Rodriguez and Jeter 
ADVERTISEMENT
Article continues below this ad
The two legends coming together might be because of the game, but one will also think about the relationship between the two. Are they friends again? Are they still enemies?
Coming together to watch and talk about the fiercest rivals of baseball, Red Sox v/s Yankees, the two icons will probably be talking about other things as well. Jeter in his docuseries, 'The Captain,' said, "There is no wedge. Everything's good. I know people, to this day when I go places, it's one of the first things they ask me about. There are no issues between Alex and I at all." People might believe it if the legend says it. But they would still like to know if the once best friends are now friends again.
ADVERTISEMENT
Article continues below this ad
Watch this story: From Alex 'A-Rod' Rodriguez to Don Zimmer: Here's a quick look at the top wildest brawls of MLB history
What do you think is going to happen? Who will win, Red Sox or the Yankees? And how would be the upcoming show? Let us know in the comments below.
Edited By: Simar Singh Wadhwa