'He Became a Dodger'- ESPN Analyst Backs, Freddie Freeman, Amidst Recent Controversy; Believes Stats Do the Talking
Published 06/30/2022, 8:00 AM EDT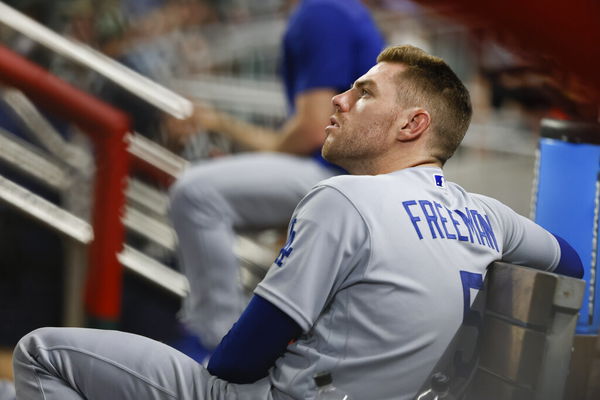 Freddie Freeman is going through a lot of emotions right now. His recent visit to Atlanta has sparked many controversies regarding his $162 million contract with the LA Dodgers. Even fans and a section of the Dodgers camp are doubting his loyalty to the current franchise.
Things were natural before a series between the Dodgers and Braves. But this recent string of events might affect Freeman big time. Notably, while Freeman was in Atlanta, he learned his agent did not tell him about the final offer from the Braves. And now he has fired his agent.
ADVERTISEMENT
Article continues below this ad
It all started when an emotional Freeman addressed the Braves fans from the ballpark. He said that he will always love the Braves. And the Dodgers did not like Freeman appreciating their rival. However, ace MLB journalist, Jeff Passan, has backed Freeman for being honest.
Freddie Freeman was trying to be human
Freddie Freeman has spent over ten years at the Atlanta Braves. And it must have been difficult for him to move on from his previous franchise. Per Jeff Passan, Freeman had a cutthroat negotiation with the Braves for his extension. But things did not work out between the two parties.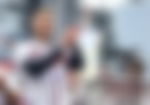 Passan also backed Freeman for showing his emotions for the Braves. He said the Dodgers star was only trying to be a human being.
"I think when it comes down to it, Freddie Freeman has said this he wanted to be back in Atlanta and this turned out to be a very cutthroat negotiation where Freddie Freeman's side wanted a certain number of years and a certain amount of dollars…"
"I appreciated frankly the way he spoke his truth and was willing to be a human being publicly…" Passan said to Rich Eisen.
ADVERTISEMENT
Article continues below this ad
The numbers do the talking
It took little time for Freeman to adapt to a new environment. He has been playing his best baseball for the Dodgers. Talking about the same, Passan said it is a classic Freeman season.
"He has been as good as… he is hitting 300, OBP is almost 400, and the slugging is almost 500. It's a classic Freddie Freeman season…" Passan said. "I wonder if this past weekend is going to be — in the long run — seen as the time of closure, where… he became a Dodger."
ADVERTISEMENT
Article continues below this ad
WATCH THIS STORY: Freddie Freeman Hits First Home Run For LA Dodgers After Signing A Whopping $162 Million Contract
Given all the controversies in the middle of a season, it might also affect Freeman's form this season. What is your take on this whole scenario? Will Freeman be able to continue his excellent form?