'He Didn't Understand That Over a Course of 162 Games, You May Lose 1'- Derek Jeter Gets Candid on Former Yankees Owner's Insane Drive to Win
Published 07/27/2022, 8:30 AM EDT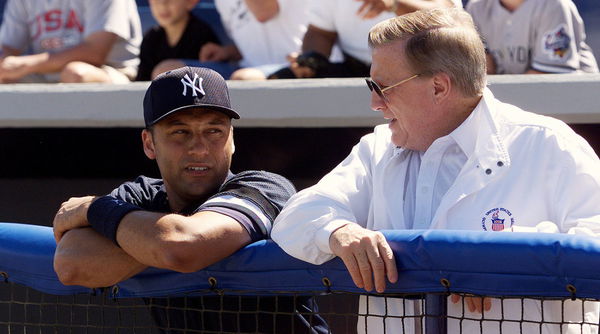 Derek Jeter was probably the finest captain the game of baseball ever saw. No question about Jeter's skill but a fair amount of credit should go to the late Yankees' owner, George Steinbrenner, for betting on an inexperienced player for a challenging role.
Though George Steinbrenner is not among us anymore, he was probably the most passionate owner in the entire MLB. Recently, the former Yankees captain, Derek Jeter, opened up about the winning mentality of the late George Steinbrenner.
ADVERTISEMENT
Article continues below this ad
Notably, the Pinstripes achieved the pinnacle under Jeter's leadership. Apart from being an extraordinary player, Jeter was an excellent leader in the game. And that is one of the many reasons he became a symbolic figure for the New York Yankees.
Derek Jeter and the late George Steinbrenner had a lot in common
It is not that the Yankees were not a great team before Jeter's arrival. They were already the most successful team in MLB. But before Jeter became a Yankee, the Pinstripes had suffered a lot in the last 15 years.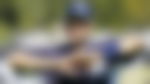 All they needed was good leadership in the ballparks. And that is when Jeter came into the scene. Recently, while discussing how Steinbrenner named him captain, Jeter said they shared the same mentality; not to lose a single game.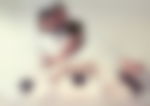 "I think it starts with we had the same mindset… He didn't understand over a course of 162 games, you may lose 1. I have the mindset that every single game you take, every time you take the field, every game you play, you have the opportunity to win that particular game. But I understood you may lose some… He didn't understand…," Jeter said to Hannah Storm of ESPN.
ADVERTISEMENT
Article continues below this ad
The former Yankee also said that the two always respected each other.
"So, I think we always had a great deal of respect for each other. We had a close relationship started with the whole Michigan-Ohio state rivalry… We used to get together every offseason and talk about the team. So, I have nothing but great things to say about the boss," Derek Jeter added.
ADVERTISEMENT
Article continues below this ad
WATCH THIS STORY: New York Yankees Legend Derek Jeter Scripted The Perfect End To His Career With This Iconic Walk-off Single
Notably, the legendary Yankees' owner, George Steinbrenner, breathed his last in July 2010, a year after the Yankees won their last World Series.
Edited By: Abhishek Kumar