'He Means Everything to This Team'- Manager Aaron Boone Makes Massive Declaration on MVP Frontrunner Aaron Judge Hours Before Yankees Arbitration Case
Published 06/24/2022, 1:25 AM EDT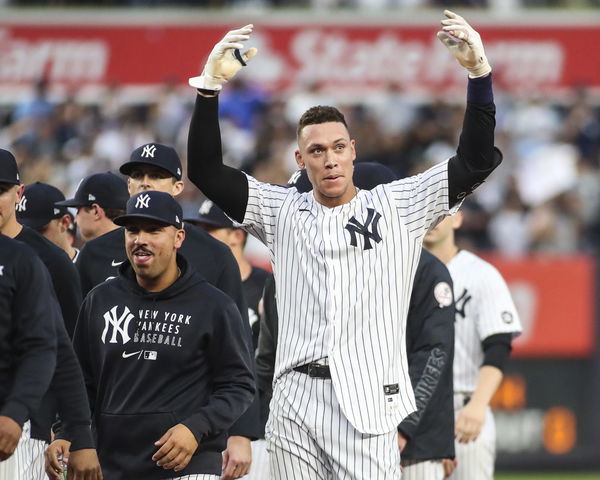 New York Yankees are going all gun blazing in the ongoing MLB season. This Yankees team gives a different vibe. The players have a motivation to die in the ballpark for a win. And Aaron Judge has played a pivotal role in making the Yankees a beast this season.
Not only the fans but the Yankees players and management have complete faith in Judge to help the team win big in the current MLB season. After a sensational victory over the American League rivals, Houston Astros, the Yankees have set their goal straight. The Aaron Judge-led team has been phenomenal in clutch moments.
ADVERTISEMENT
Article continues below this ad
Talking about Judge, despite knowing that he is in the last year of his professional contract, the Yankees are making him feel uncomfortable. Notably, he is playing in his arbitration year, and the Yankees do not want to give him $21 million for his arbitration year's salary. However, Judge has got support from the Yankees manager, Aaron Boone.
Aaron Boone heaps praise on Aaron Judge
Aaron Judge is a pillar of strength for the Yankees squad. Apart from his hitting capabilities, Judge's leadership skills set him apart from the others. In a recent game against the Astros, Judge also helped the Yankees win in the death. He hit the winning walk-off run in the ninth inning and won the game for the Yankees.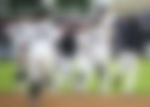 Talking about Judge, Boone said, "He means everything to this team and certainly everything to this fan base. And he embodies all that you want in your superstar player," Boone said.
The Yankees' manager also appreciated his team for always finding a way to win the game. Because at once the Yankees were trailing by 6-1 against the Astros. But the Aaron Boone-led team made a tremendous comeback in the late-inning to win (7-6) the first game of the series against the Astros.
ADVERTISEMENT
Article continues below this ad
"There is a confidence that if the game is in the balance or within reason, they are going to find a way to win. Tonight was a little bit different, obviously… The at-bats were really good, then obviously in the ninth just some great winning at-bats," Boone added.
Who will win the series?
Though The Yankees have won the first game, it is a four-game series. And given the strength and depth of the Astros, they will come back strongly in the next game. The Astros are the second-best team in the American League this season.
ADVERTISEMENT
Article continues below this ad
WATCH THIS STORY: ST. Louis Cardinals Top 5 Moments In MLB Postseason
With 52 wins out of 70 games, the Yankees have been the best team in the entire MLB this season. The Astros are also not much behind their AL rivals. They have also won 43 games in 2022. Considering all the factors, who do you think will win the ongoing four-game series?