"Hello New York!" – MLB Fans Celebrate Cleveland Guardians' Last-Gasp Winner After Marathon Wildcard Game
Published 10/09/2022, 8:30 AM EDT

Follow Us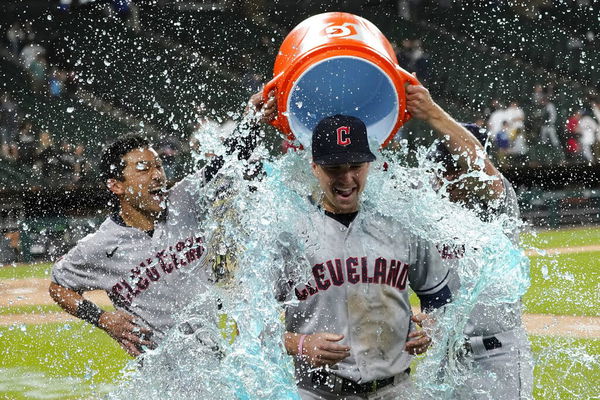 Major League Baseball has already started with a roar, with a couple of teams making it to the ALDS. Last night's game between the Cleveland Guardians and the Tampa Bay Rays was long-lasting. The postseason's first marathon game is over. Also, both teams have managed to make some wild statistics that will be written down in the history of baseball.
A game that was supposed to last nine innings went scoreless till the end of the fifteenth. Also, a present member of the Guardians, the outfielder Oscar Gonzalez, homered against the past Guardians player, Corey Kluber, to make a run and win the game with it. As both the teams managed to pull off wild stats, MLB fans are congratulating the Guardians. Meanwhile, Yankees fans are welcoming them to play in the ALDS.
Cleveland Guardians and Rays managed to pull off four wild stats
With both teams making it to the fifteenth inning, the last night's game is now the longest-ever postseason game in the history of both franchises. Both the teams were scoreless till the moment Oscar Gonzalez came and homered. Not only this, another postseason record for combined strikeouts got made. In total, there were 39 strikeouts, out of which, Guardians were responsible for 20 of them. 
The pitchers combined for a 0.31 ERA while two players joined the trio, which has managed to get the platinum sombreros. Having a platinum sombrero means a pitcher has five strikeouts in a game. That trio includes George Pipgras (1932), Reggie Sanders (1995), and Harrison Bader (2020). Whereas, the two pitchers who joined this trio are Guardians second baseman Andrés Giménez and Rays outfielder Jose Siri.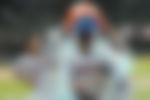 Given No Chance at the Start of the Season, Cleveland Guardians Mock the Chicago White Sox After Resounding Success
 A marathon for the ALDS ended last night, as the Guardians are now headed to fight against the New York Yankees. While it is obvious for the Guardians fans to congratulate their team, the Yankee fans are pretty sure that their team will easily knock the Guardians out of the park. 
MLB fans are enjoying the game!!
Meanwhile, congratulations are in order for the Guardians!!
A crazy game indeed!
While some were glad to see the game finally getting over!
They are now off to fight the Yankees. 
Nonetheless, welcome to New York City Guardians!
Also, are the Yankees the greatest baseball team ever?
Who do you think is going to win the ALDS? Will it be the Cleveland Guardians or the five times world series champions New York Yankees?
Watch this story: New York Yankees star Aaron Judge's impressive workout routine
Edited by: