'He's So Mysterious, I Want to Know More'- Hannah Jeter Drops Mind-Blowing Revelation About Her First Encounter With Future Husband and Yankees Great Derek Jeter
Published 08/05/2022, 5:00 PM EDT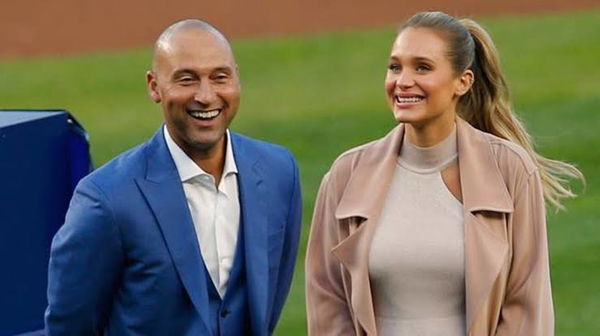 Derek Jeter is probably the best player to don the Pinstripes in the 21st century. Although he does not have great batting records from the plate, like Alex Rodriguez and other players, the former Yankees captain will remain one of the finest ever to play in the Bronx.
He was a dominant player and an excellent leader. Everyone is well aware of this fact. But apart from these traits, Jeter is also a wonderful human being. While discussing her first meeting with Derek, Hannah (his wife) opened up about the other side of the Yankees legend and their relationship.
ADVERTISEMENT
Article continues below this ad
What is more surprising is that Hannah did not know Jeter's name when she met him first. Yes! The Swimsuit supermodel did not recognize the five-time World Series winner and a captain of the biggest MLB franchise in her first encounter with Jeter.
Hannah Jeter knew Derek Jeter was the man she would spend the rest of her life with
Per people.com, Derek Jeter and Hannah Davis (now Jeter) met first in 2012. And the two started seeing each other. But Hannah did not know Jeter was a big name in American sports in her first encounter.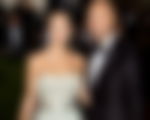 While talking about their relationship in the ESPN-produced docuseries, Hannah revealed she felt a connection with Jeter from the very beginning. And she did not know who Jeter was despite living in New York.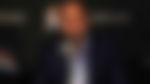 "There was a connection from the very beginning. Even though he was mostly talking to my mom, there was that connection. And I felt like he's so mysterious, I want to know more…," Hannah said.
"I was in a totally different business. I recognized him. But I didn't know his name when he stepped away. One of my friends told me (Jeter's name) and I was like I lived in New York in 2009. How the hell did I not see the float and the whole parade going on? Where was I living? Like, how did I not remember this?"
ADVERTISEMENT
Article continues below this ad
Jeter first met Hannah's mother before meeting his future wife
Very few people know that before meeting Hannah, Derek first met Hannah's mother. And that too, accidentally.
"There was an event at the restaurant. And I just happened to be sitting next to her mom. So, I met her mom first…," Jeter said. "I thought she (Hannah) was with someone at the time."
ADVERTISEMENT
Article continues below this ad
WATCH THIS STORY: New York Yankees Legend Derek Jeter Scripted The Perfect End To His Career With This Iconic Walk-off Single
Now, it has been over ten years since the first interaction. And now, Derek Jeter is a proud father of three lovely daughters with his wife, Hannah Jeter.