"History and Plenty More to Come…"- NY Yankees Legend Alex Rodriguez Congratulates MVP Frontrunner Aaron Judge on Historic Achievement
Published 08/31/2022, 9:00 AM EDT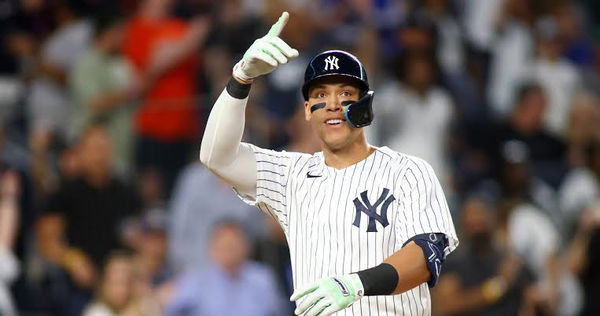 New York Yankees star slugger Aaron Judge is rewriting baseball history. His achievements are taking the baseball community by storm. So he found some support in the form of a retired Yankees hero. That legendary player was Alex 'A-Rod' Rodriguez. 
Aaron Judge is a baseball megastar who began playing MLB for the New York Yankees. Famous for his hard-hitting skills, Judge is a four-time All-Star player. Likewise, Alex 'A-Rod' Rodriguez is a former baseball icon, who achieved immense success playing for the Yankees. 'A-Rod' is a 14-time All-Star player and a one-time World Series champion. 
ADVERTISEMENT
Article continues below this ad
Making his MLB debut in 2016, Judge has already gone past the 200 home runs mark. He is the leading home run-scorer this season. Judge reached 50 seasonal home runs in the first game of the series against the Los Angeles Angels. 'A-Rod' is a long-time admirer of Judge. So, he soon congratulated Judge with a Twitter post. 
Alex Rodriguez is in awe of Aaron Judge 
Alex 'A-Rod' Rodriguez has an eye for talent. Since Aaron Judge entered the MLB scene, 'A-Rod' has been high on his praise. In every talk show that 'A-Rod' attends, he makes it a point to appreciate Judge's skills and contributions. Moreover, 'A-Rod' has even pointed out the need for the Yankees to extend Judge's term contract.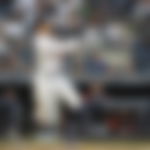 That is because 'A-Rod' has logical reasons to hail Judge. The proof is distinct in Judge's sensational performances. He has scored 50+ seasonal home runs twice in his career. Notably, he is only the 10th player in baseball history to do so. 
At his young age, there is every possibility that Judge can stack up 50+ homers yet again. He looks all set to break Roger Maris' American League seasonal home run record. With the Yankees standing atop the American League East rankings, there is every chance now.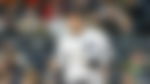 ADVERTISEMENT
Article continues below this ad
In the series opener against the Angels, Judge reached 50 seasonal home runs. So 'A-Rod' put forth his congratulations stating, "Congrats to @TheJudge44 on 50 home runs! History and plenty more to come." However, Judge has even gone past that mark now, smashing his 51st home run in the last game. 
The chances for the Yankees this season
It's still unclear whether Judge will play with the Yankees any longer starting next season. But it's a certainty that he is determined to take his team to a World Series victory. More games for the Yankees will create chances to score a few more home runs. As of now, the Yankees are still inconsistent but have controlled the slump. 
ADVERTISEMENT
Article continues below this ad
Watch This Story – New York Yankees Star Aaron Judge's Impressive Workout Routine 
How many total home runs do you think Aaron Judge will score this season? 
Edited By: Simar Singh Wadhwa