"How Do You Rate Losing?"- Yankees Icon Derek Jeter Once Displayed His Maniacal Ambition to Succeed; Breaks Down 'Either Winning or Misery'
Published 08/24/2022, 8:00 AM EDT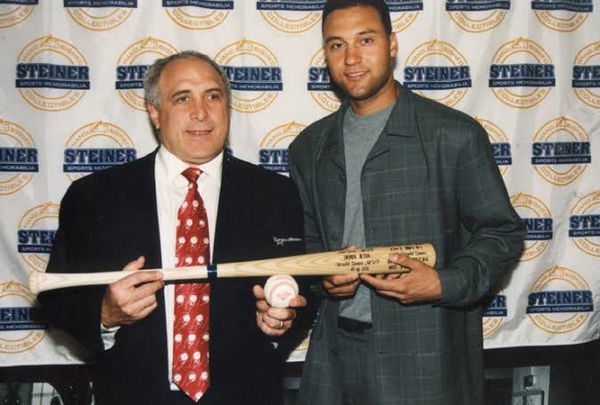 Derek Jeter achieved monumental success in his baseball career. He installed colossal records on the baseball diamond, and one can say that all the professional high peaks resulted from Jeter's undying hunger for success. Derek Jeter is a legendary champion in the sport of baseball and remained a New York Yankees loyalist for his entire MLB career, playing as a shortstop. Jeter is also an MLB Hall Of Fame inductee.
ADVERTISEMENT
Article continues below this ad
Jeter's success rate was a gift of his mad desire for victory. Atop that, he had an absolute intolerance towards defeats. He once discussed his opinions regarding success and failure in an interview on the Steiner Sports network. The comments from Jeter explained the force behind his rise to the top. 
The Derek Jeter definition of wins and losses 
Brandon Steiner is the host of his talk show on the Steiner Sports network, and he interviews various elite athletes from different fields. Derek Jeter has been a guest of Steiner's talk show on multiple occasions.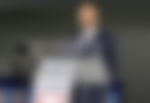 Steiner and Jeter once got into discussing Jeter's secret behind his accomplishments. Jeter drew the line between wins and losses. He explained how there is no in-between state. 
Steiner asked, " Is it winning or misery for you?? What's misery like for you?" Jeter replied, saying, "It's tough, you play to win in anything. You want to race me down the street, I'm gonna beat you. Because it's black and white for me. Because I don't think you're happy finishing second or happy getting to a World Series. The goal is to win. If I don't win, then I'm not fun to be around."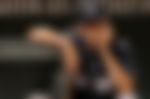 ADVERTISEMENT
Article continues below this ad
When Steiner next asked Jeter which is the worst feeling in between losing the World Series or failing to even reach one, Jeter said, "I mean, how do you rate losing? You know what I mean? I have never understood it, you know. 'Well, it feels better because we made it to the World Series and lost.' Why does it feel better? I've never understood that. I've never understood that. I really don't get that one." 
Jeter: Life after the victory run in the ballpark 
Jeter pulled the curtains down on his heroic playing career in 2014. He became the CEO and Co-Owner in 2017. After a brief stint, he left the role in 2022. He now lives a jolly family life. 
ADVERTISEMENT
Article continues below this ad
Watch This Story – New York Yankees Legend Derek Jeter Scripted The Perfect End To His Career With This Iconic Walk-off Single 
Do you agree with Derek Jeter's ideology? 
Edited By: Simar Singh Wadhwa