"I Think I'm Done.." – Alex Rodriguez's Ex-Fiancee Jennifer Lopez Hints at Ending Her Tryst With a Popular Hollywood Genre
Published 01/18/2023, 5:30 PM EST

Follow Us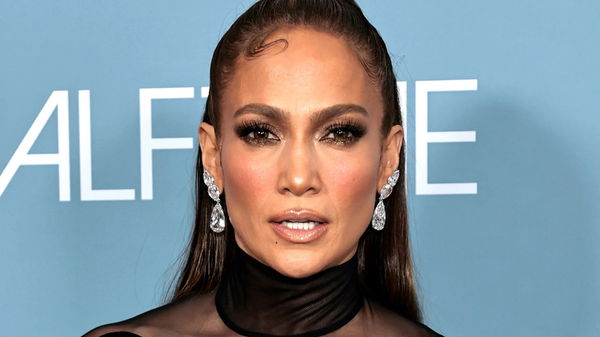 Jennifer Lopez is one of the biggest pop icons in the world. During her career, she has dated multiple men in the hope of finding her soulmate. She broke up with Alex Rodriguez in 2021 before getting back together with Ben Affleck and eventually marrying him. Lopez has always believed in love and in the idea of getting married. This is true even after breaking up her engagement with A-Rod.
In fact, she has even done a lot of work, both as an actress and singer, in and around the wedding genre. In a recent interview, she opened up on her love for the wedding genre and her future in it.
Jennifer Lopez loves the wedding genre but won't be working in it anymore
ADVERTISEMENT
Article continues below this ad
In a recent interview, Jennifer Lopez opened up on her love for weddings and the work that she's done in that genre. Norwegian reporter Benjamin Brakken recently asked her about the large number of projects that she's done in the wedding genre. She admitted that she's a romantic and that she loves romantic comedies. 
During the interview, she said, "I don't know. I'm, you know, subconsciously obsessed with weddings. I am. I am a romantic, that's no secret. Um, I love romantic comedies, um, and a lot of them are about weddings." But she also admitted that she may not do any more work in the wedding genre. JLo said, "I think I am done with the wedding genre of romantic comedies, you know?"
ADVERTISEMENT
Article continues below this ad
Despite her love for weddings, things didn't work out for Jennifer Lopez and Alex Rodriguez. But the two have stayed friends and JLo once made a special gesture for Rodriguez's daughter. Furthermore, Lopez did eventually get her fairytale wedding. 
JLo eventually married Ben Affleck last year
In July 2022, Jennifer Lopez and Ben Affleck got married in an intimate Las Vegas ceremony, according to Elle. This was followed by a more extravagant second ceremony in Georgia. The two have since enjoyed their married life and are in the process of blending their family. 
ADVERTISEMENT
Article continues below this ad
Watch this story: Everything you need to know about Alex Rodriguez and Jennifer Lopez's relationship
Lopez and Affleck started dating soon after the pop icon broke up with A-Rod and it's been a whirlwind since then. But JLo was finally able to find her soulmate and have the wedding of her dreams. What do you think of Jennifer Lopez's comments on the wedding genre? Please share your thoughts in the comments below.
Edited By: Vineet Nandwana