"I Think That's Lame"- Derek Jeter's Wife Hannah Jeter Once Credited a Reason Bigger Than His $200,000 Gift to Fall For the MLB Great
Published 01/23/2023, 7:10 AM EST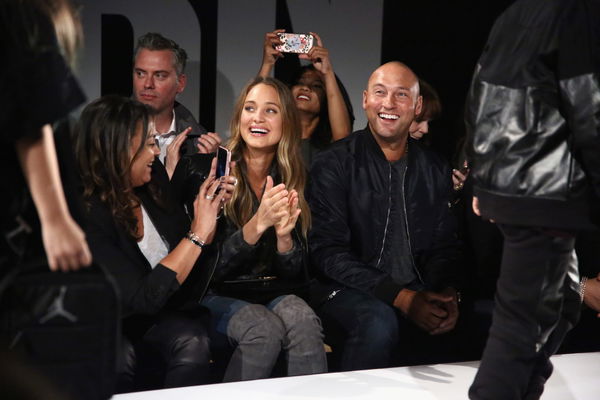 Derek Jeter, the New York Yankees legend, has had a life marked by both on-field triumphs and off-field stability. In 2012, he met the woman who would become the love of his life, Hannah Davis. The couple's romance is a shining example of class and poise, culminating in their marriage in 2016.
During the Cooperstown Hall of Fame induction ceremony, Derek spoke from the heart about his love for Hannah, saying, "I couldn't be luckier that our paths crossed when they did. I love you so much, and there's been nothing more fulfilling in my life." And like husband like wife, Hannah also once opened up about how she does not believe in materialistic things.
For Hannah, love and bond are more important than any material possessions
ADVERTISEMENT
Article continues below this ad
When Derek Jeter proposed to his now wife Hannah, he did so with a stunning engagement ring that is estimated to have cost between $150,000 and $200,000. However, despite the impressive price tag, Hannah stated she didn't care about the material value of the ring. She was with Jeter because she loved him and wanted to be with someone who had a strong connection to their family.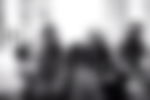 According to NY Post, Hannah has spoken openly about her feelings on material possessions, saying, "Trying to impress you with material things? I think that's lame." She values the things that truly matter, like family and love. She explains, "I wanted someone whose family is a big, important part of their life," It is a clear indication that for Hannah, Jeter's love and the bond they share are more important than any material possessions.
ADVERTISEMENT
Article continues below this ad
Thus, the ring was just an accessory, a symbol of their love, but not the essence of it. Their love is what truly matters to her, and that is what makes their relationship special.
What are the couple up to these days? 
Derek Jeter and his model wife, Hannah, have a playful and mischievous relationship, but even Jeter was caught off guard when he recently discovered a cheeky prank that his wife had played on him. In a recent GQ interview, the Yankees legend reminisced about his past looks and the very first picture in the interview was of him as a kid with a unique haircut, which he blamed on his dad – who used to cut his hair when he was young.
ADVERTISEMENT
Article continues below this ad
But little did Jeter know, Hannah had posted that same picture a few months back with a playful caption, taunting him, saying, "It's never too late to be an influencer. You got this babe." Jeter, now aware of his wife's sneaky move, vowed to get her back in playful retaliation.
WATCH THIS STORY: Derek Jeter Net Worth: How rich is the MLB legend compared to Michael Jordan, LeBron James, and Stephen Curry
Edited By: Abhishek Kumar