"I Was Incredibly Vulnerable and Raw"- Pop Icon Mariah Carey While Flying to Meet Derek Jeter Moments After Ending Her Abusive Marriage
Published 01/16/2023, 11:50 AM EST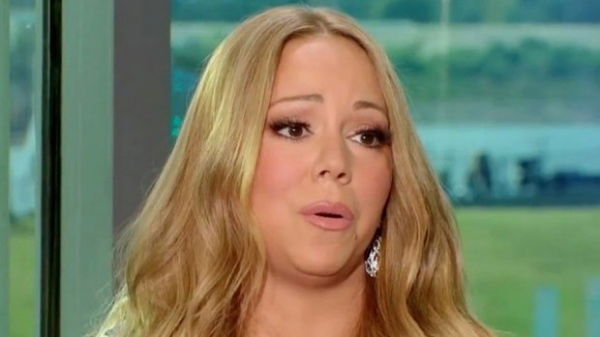 New York Yankees icon Derek Jeter, on his journey to becoming a Hall of Famer, worked harder than many. But never once did he sway away from his dream of becoming a Yankee and wearing those pinstripes. As Captain Clutch hung his cleats up back in 2014, there was one dream that was left to be fulfilled. However, he did manage to complete a part of it. Notably, as a teenager, the former shortstop had dreamed of getting married to the pop icon Mariah Carey.
He also used to have her posters hung in his bedroom. However, only a part of his dream could come true. And that also did not come without its challenges. It is because, at the time the two dated, the pop icon was still married to music producer Tommy Mottola. However, she did get her divorce finalized and was in a vulnerable space. But at the moment, she just wanted to reunite with Jeter as long as possible.
Mariah Carey wanted to share her vulnerable time only with Derek Jeter
ADVERTISEMENT
Article continues below this ad
The iconic singer launched her memoir, The Meaning of Mariah Carey, in 2020. In the biography, she extensively wrote about the time she dated the former athlete. As she did not want to break any vows of her marriage, she decided to finalize her divorce from Mottola before going forward in her relationship with Jeter. 
But when she did get the divorce finalized, she was excited, extremely nervous, and vulnerable. Therefore, by the time she got the papers in her hand and hopped on the flight, she wrote, "(Carey) went straight to Tampa, where Derek was at spring training! I finally felt like a butterfly. On that flight, I wasn't afraid. I was incredibly vulnerable and raw. I'd closed and opened a door."
Carey was married to Mottola in the early stages of her career. It was at the time when the former Yankee came into her life that she realized she could be happier. Her marriage with Mottola was an abusive one, and it was the same even at the last moment when she told her ex-husband about wanting a divorce. 
ADVERTISEMENT
Article continues below this ad
Mottola shook Carey to her core!
When the singer had told her ex-husband that she would be leaving him, he put on one last cowardly show. There was a butter knife in front of the singer where she was seated. Mottola came, picked up that knife, and pressed its flat side against her right cheek. Not only this, but he kept the knife there for several moments. 
Watch this story: From Mariah Carey to Lara Dutta: Derek Jeter's star-studded dating history
ADVERTISEMENT
Article continues below this ad
His despicable behavior had shown Carey for the last time that she was doing the right thing by ending that marriage. Although she wanted to have a long relationship with Jeter, it did not work out for them for even a year. 
What do you think would have happened had Carey and Jeter stayed together for a long time back then? Tell us your thoughts in the comments below!
Edited By: Abhishek Kumar