'If I Got Within 6 Feet of a Real Yankee, I'd Kick His A**'- Derek Jeter's Dynamic 2001 SNL Sketch Proves He's Always Been, Mr. Charismatic
Published 08/12/2022, 9:45 AM EDT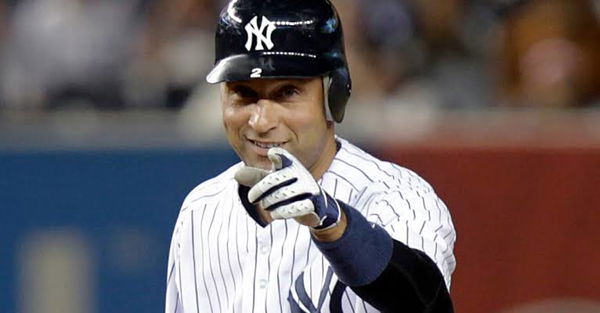 Once a Yankee, always a Yankee. The great baseball legend, Derek Jeter, is a name that needs no introduction. He is and always has been Mr. Charismatic. 
ADVERTISEMENT
Article continues below this ad
The Hall of Famer and the comedian, Seth Myers, were once on Saturday Night Live to debate on whether or not the shortstop sucks. 
ADVERTISEMENT
Article continues below this ad
Jeter being a Yankee, and Myers being a Red Sox fan, had to make the debate funnier than usual. Well, because the New York Yankees and the Boston Red Sox rivalry is one of the fiercest rivalries in the baseball world.
Why does Jeter suck?
Once favorite from Saturday Night Live, Weekend Update had a small segment of the debate, Point, Counter Point.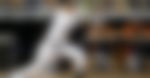 When the debate includes one comedian and one athlete, it has to be epic. Especially when one of them is a Yankee, and the other is a fan of the Red Sox.
As a Red Sox fan, when Myers shouted into Jeter's ears, "YOU SUCK,"  it was quite hard for the slugger to keep him from laughing out loud. To this, Jeter being Jeter, replied, "Well I've heard this argument before Seth. In fact, Red Sox fans have been nice enough to share this argument with me every time I play in Boston, or walk in Boston, or go on a date to a fancy restaurant in Boston, also sometimes they drive to Baltimore when we play with the Orioles to tell me, 'I suck.'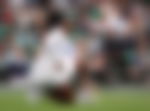 This counterpart from Derek was enough to make the audience laugh hysterically. 
Looking at Derek Jeter was enough
Following this, Jeter started to talk about himself, and Myers started to shout random things into his ear.
ADVERTISEMENT
Article continues below this ad
Finally, Jeter told him to stop. Then Myers countered with, "It's just you and people like you ruined my entire childhood. So I swore that if I ever got within 6 feet of a real Yankee, I'd kick his a**. But, then I saw you, and I knew that that could not happen but thankfully this can happen, (and shouted in Jeter's ear) 'YOU SUCK.'"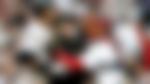 Jeter was having a hard time trying not to laugh at all this. And then he iterated that he was not a loser. He won 4 World Series in six years, then picked up the Red Sox hat and put it down. Pointing to the fact that the Red Sox has not won a world series after 1918. 
ADVERTISEMENT
Article continues below this ad
Watch This Story: Throwback: New York Yankees legend Derek Jeter scripted the perfect end to his career with this iconic walk-off single
All in all, it was a pretty successful segment of the show that managed to get laughs from the audience.